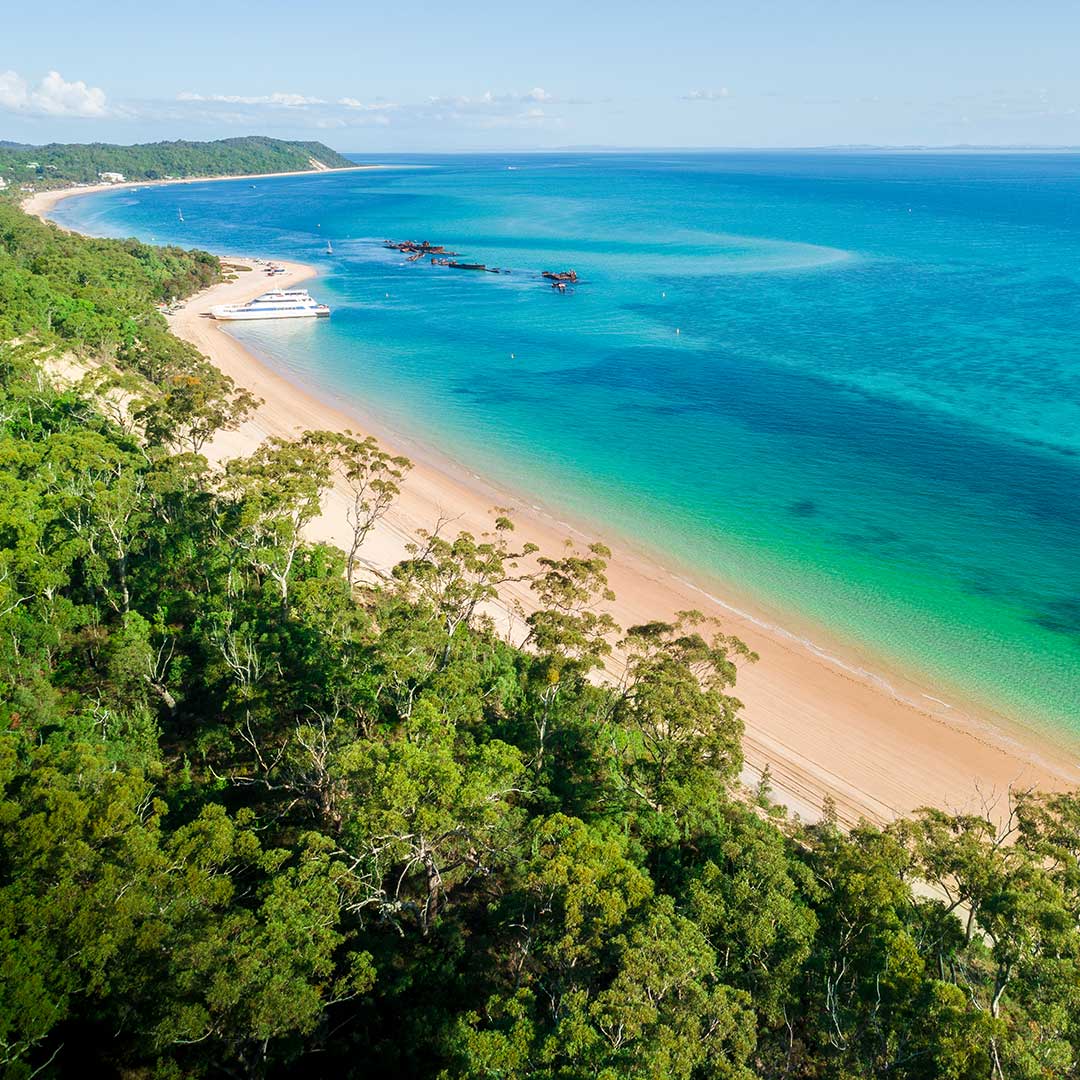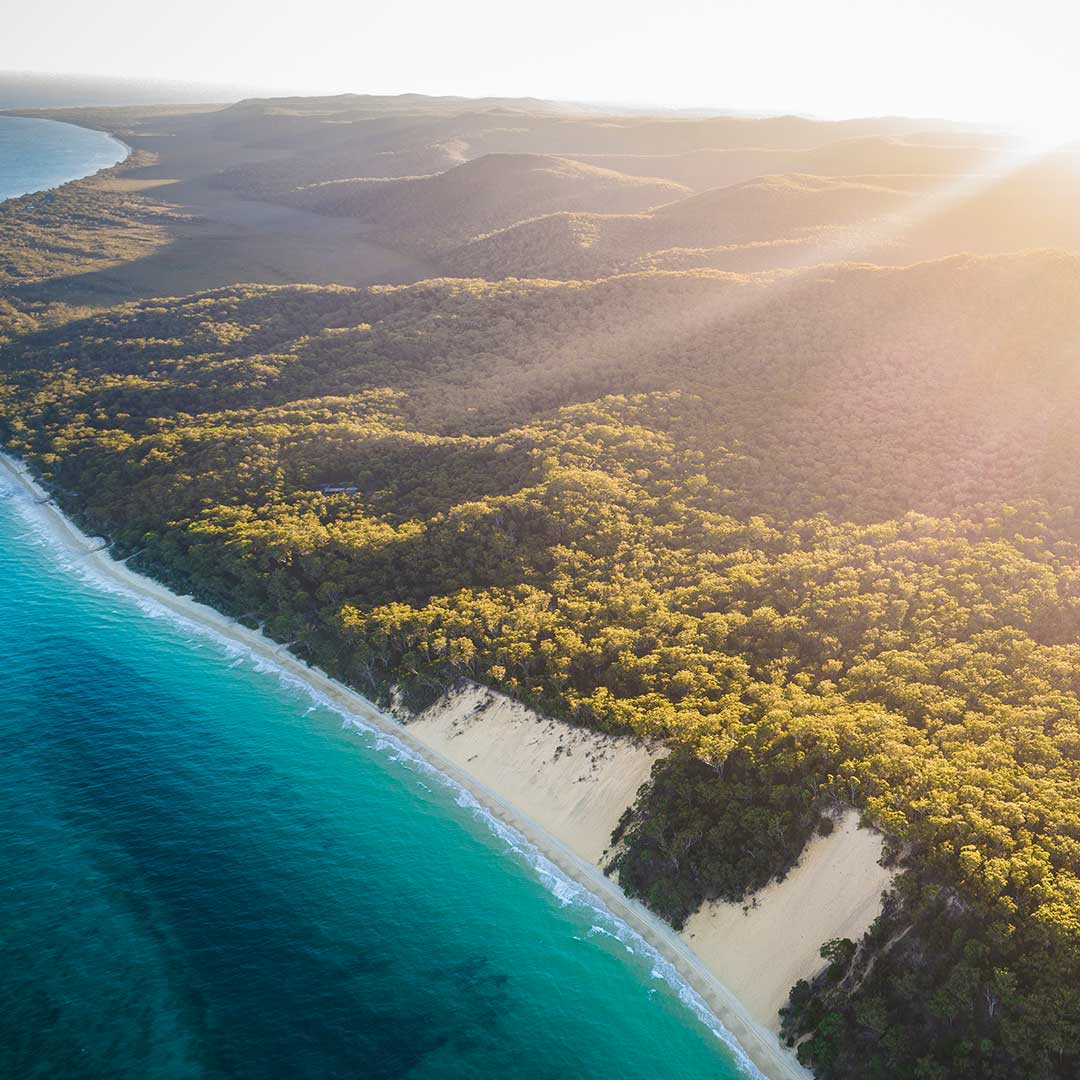 Less than 40-kilometres from the shoreline of Brisbane, an island paradise awaits your visit. With the Coral Sea to the east, Moreton Bay Marine Park to the west, and freshwater lakes fused with tree oils in between, Moreton Island (Mulgumpin) is a nature lover's dream.
Home to the famed Tangalooma Wrecks and the world's tallest coastal sand dune, a trip here has become one of the most popular things to do in South-East Queensland. The setting offers a bounty of activities both onshore and in the water, delighting visitors from young to old.
Named 'Mulgumpin', meaning 'place of sandhills' by its original Aboriginal landowners, a day at Moreton Island will leave you salty, sandy and utterly in awe. Expect animal encounters that will stay with you a lifetime.
What Makes
Moreton Island

Unique

Moreton Island
National Park
Declared the world's third-largest sand island, it's not surprising that effort has been made to protect this natural paradise. 98% of the island falls under the Moreton Island National Park, including Harper's Rock, the Champagne Pools and Dolphin Lake.
Like many of Australia's abundant national parks, Moreton Island (Mulgumpin) offers an array of flora and fauna to spot during your journey. See kookaburras and kingfishers perched beside lemon coloured bottlebrush flowers. And watch bearded dragons dash between rocks and shrubs with a messy scurry.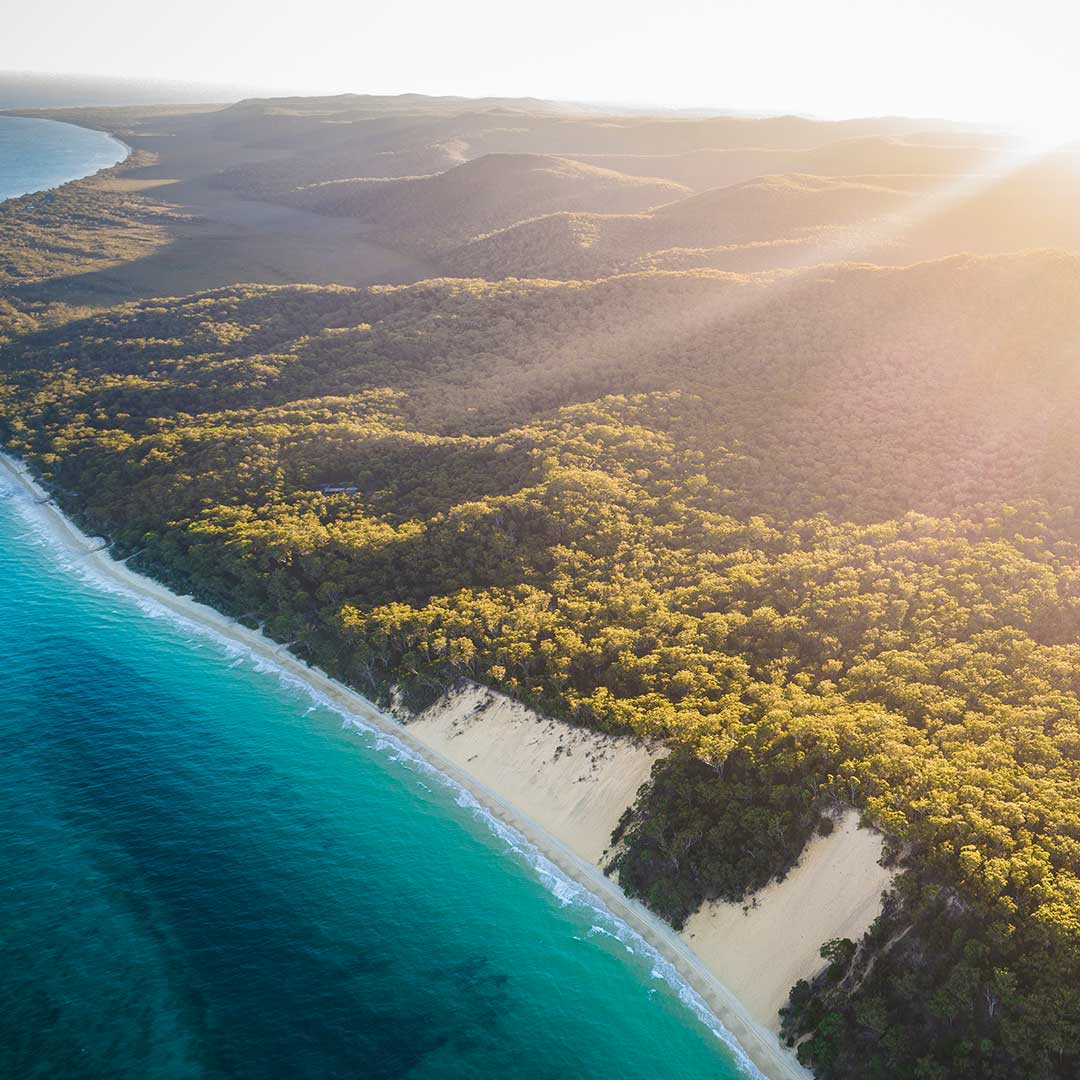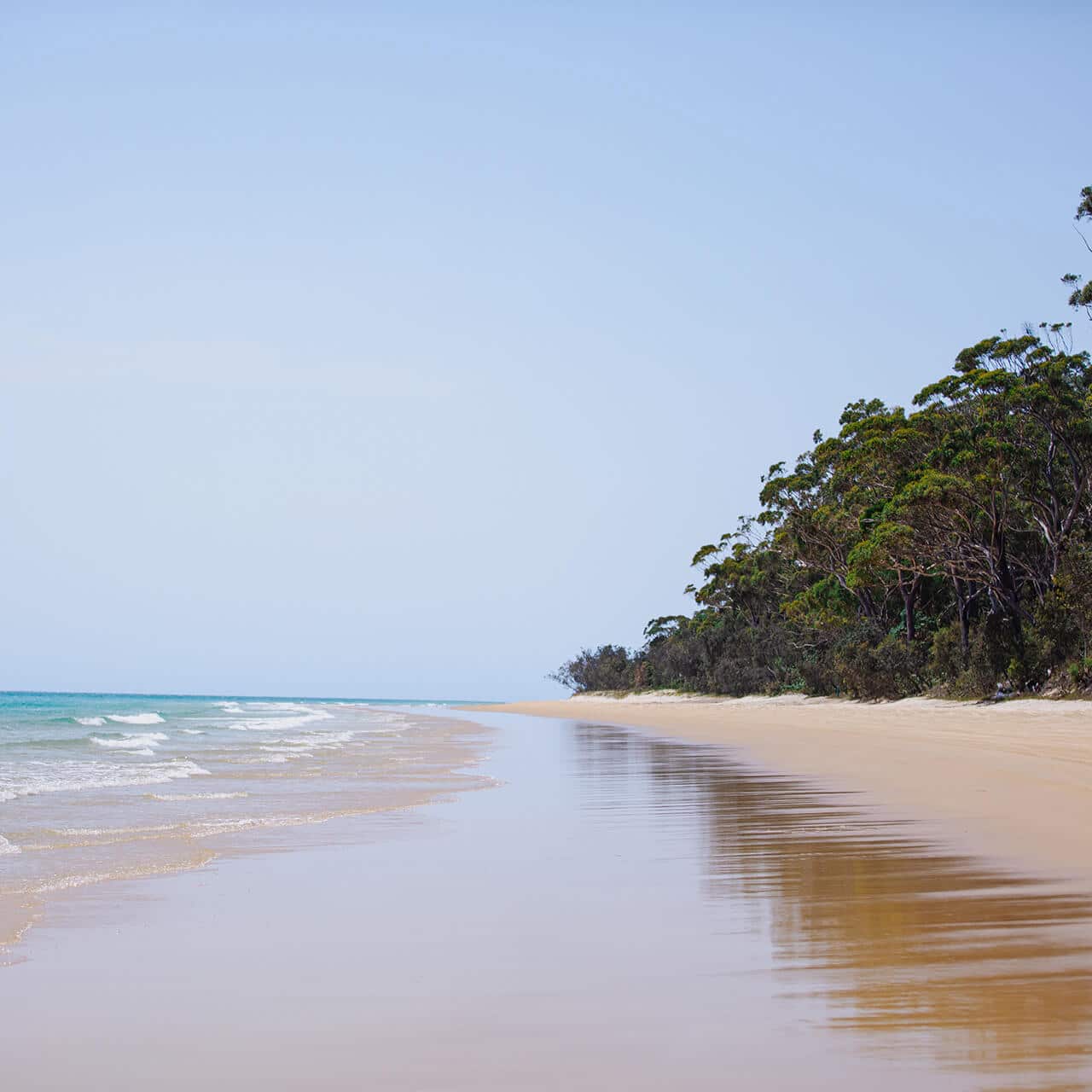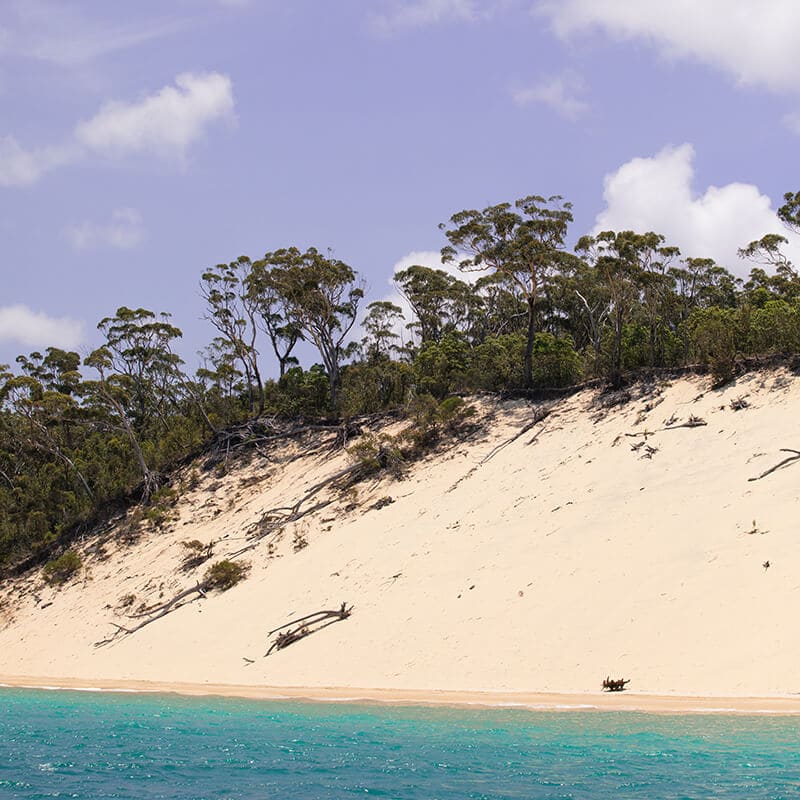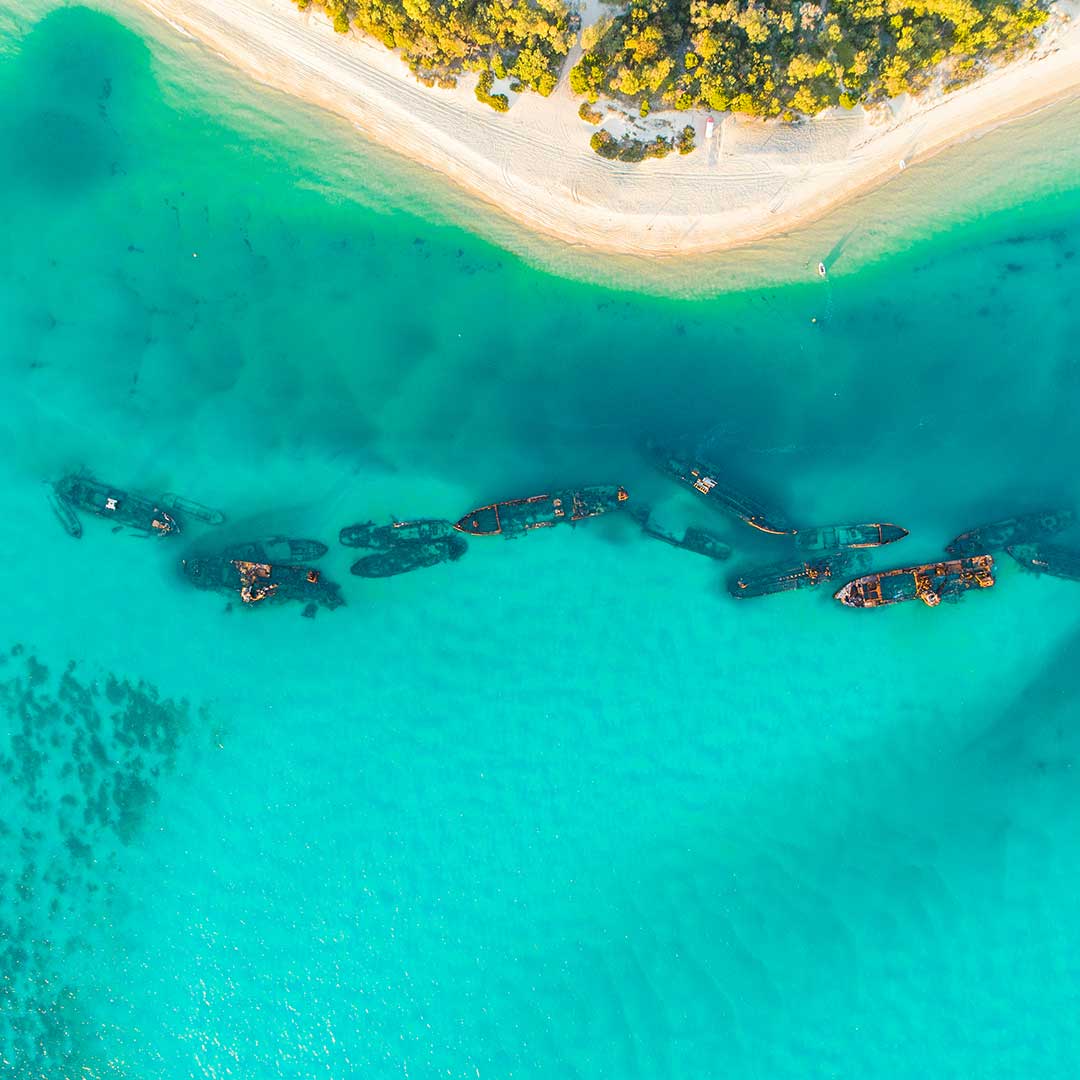 Moreton Island (Mulgumpin) was originally owned by the Ngugi Aboriginal people, who lived in harmony with the sand and sea for thousands of years before British invasion. During WWII, the island became part of a coastal fortification, during which time some developments were made including the instalment of a naval base and a jetty.
With the relocation of the Ngugi to Stradbroke Island and some time spent as a whaling station, Moreton Island (Mulgumpin) and Tangalooma Wrecks have a rugged past. Today, you will find a place that is truly flourishing; where wildlife and visitors interact harmoniously and the lands are respected for their Aboriginal heritage.
Intentionally submerged by the government to create a safe haven of anchorage opportunities for local boaties, the Tangalooma Wrecks now rest on the ocean floor offering an underwater paradise to explore.
Scuttled at various points during the '60s, '70s and '80s, there are now 15 ships to explore just off the coastline, with many of them protruding above the water at low tide. Spectacular coral formations now call the wreckage home, attracting marine life great and small at the viewing pleasure of visiting snorkelers.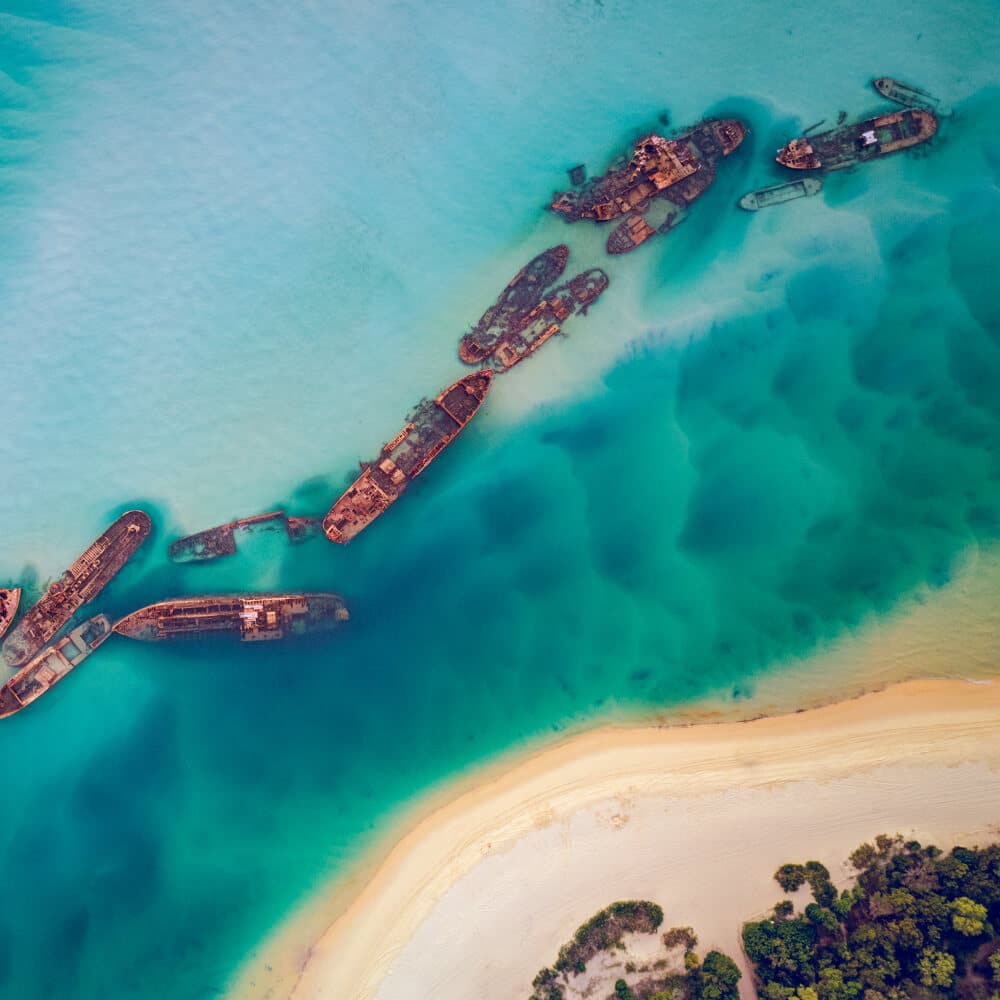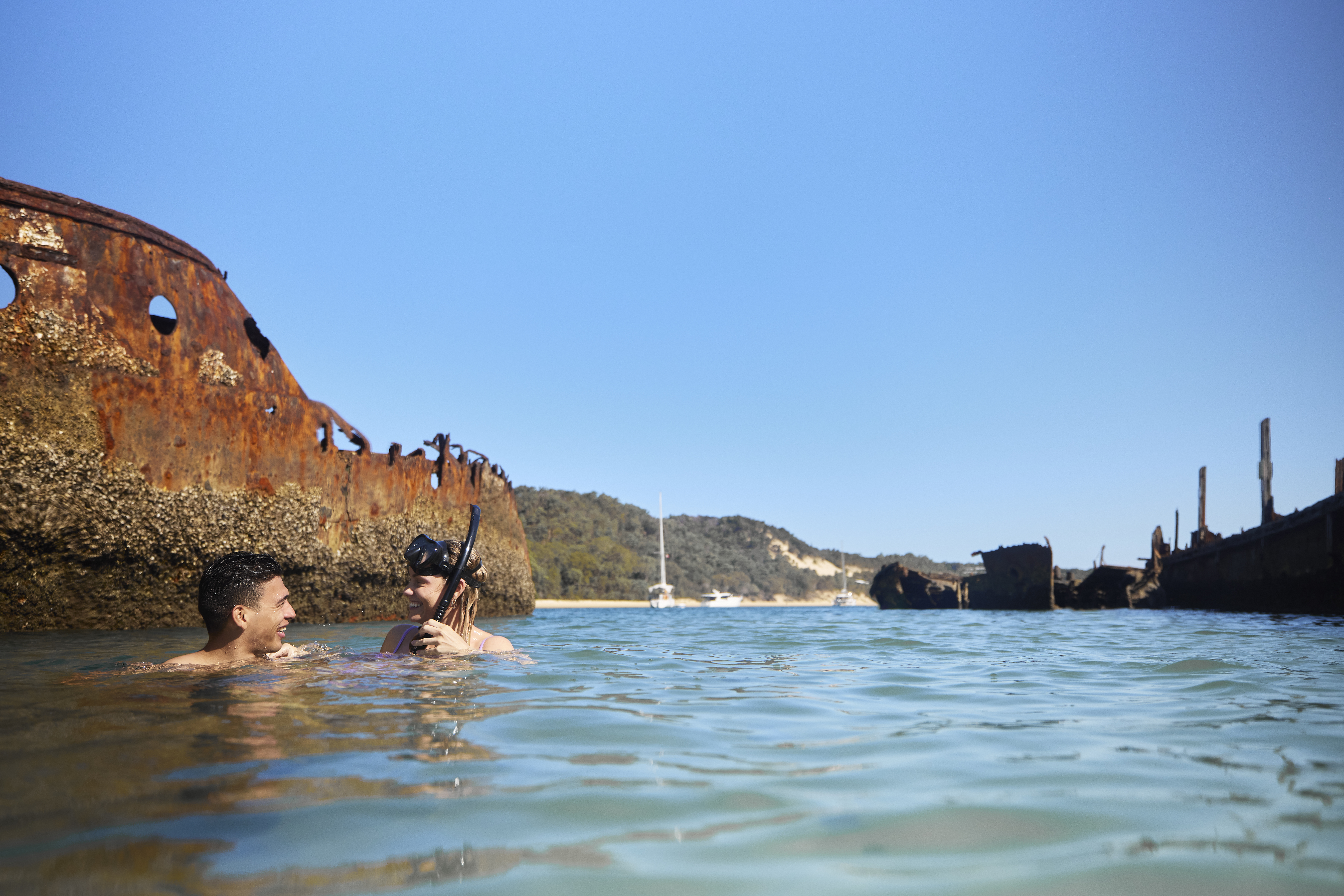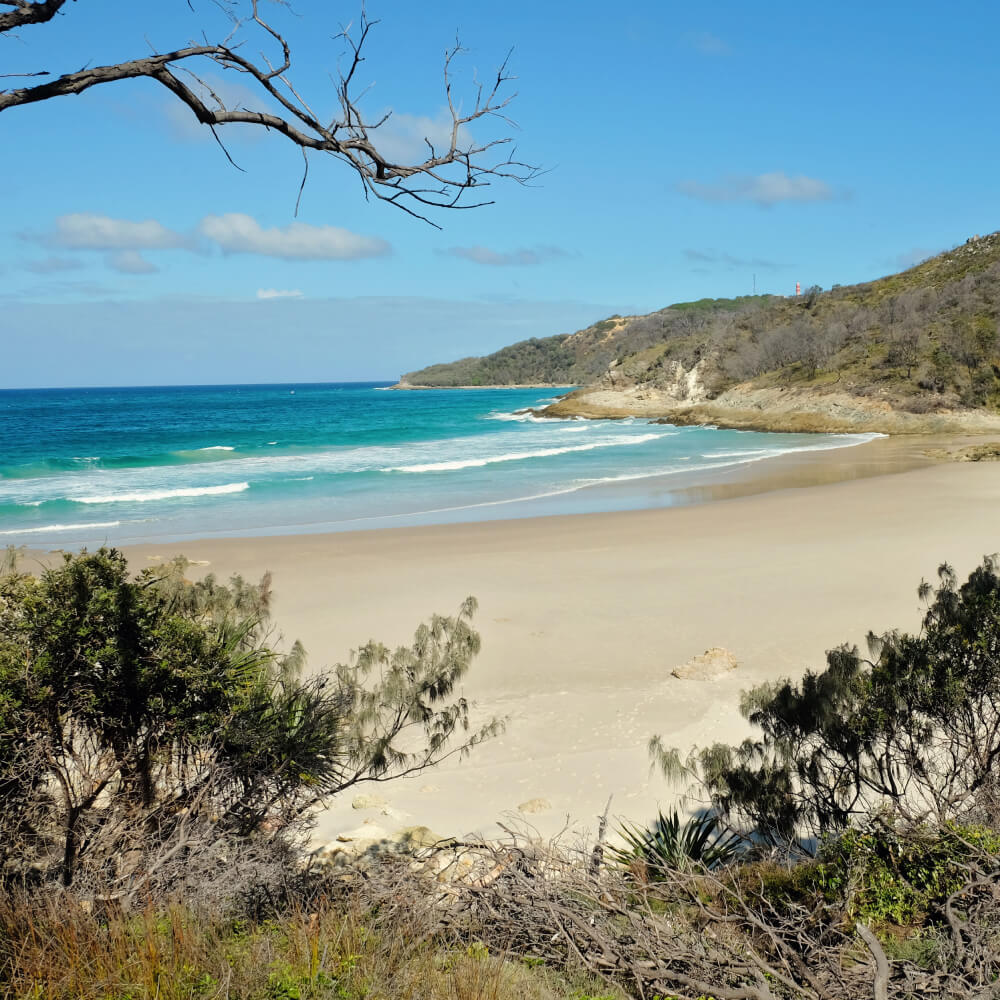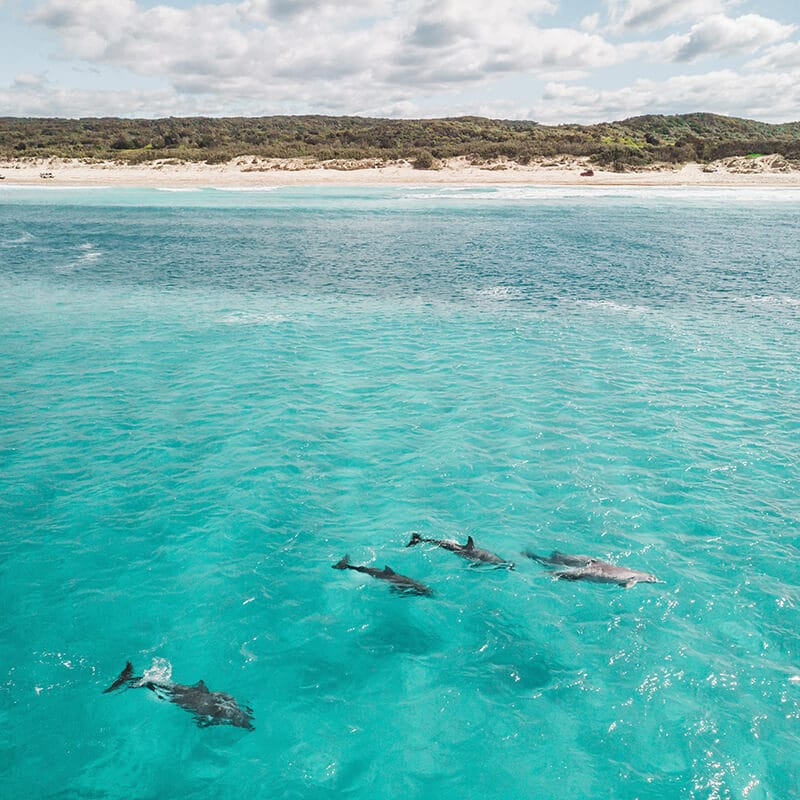 Self-declared as the people of the sand and the water, the Quandamooka Aboriginal people comprise of three clans that owned the lands now referred to as North Stradbroke and Moreton Island. Since 2011, the Federal Government has recognised the Quandamooka peoples entitlements over the land, respecting their continued efforts in protecting their cultural heritage, assessing environmental issues, negotiating over developments, educating the public and maintaining land and sea management responsibilities.
The cultural significance of Quandamooka Country can not be overstated and lives on today through inspired visitors.
Your Dolphin Discovery Tour takes you to a world-renowned destination for encountering dolphins, dugong and turtles. Moreton Island is famous for its friendly and interactive dolphins, attracting marine biologists from around the world.
Learn More