Take a journey with us to the pristine waters of Moreton Bay Marine Park.
Our full-day tours are all about freedom and flexibility, allowing you to choose the pace of your day from deeply relaxed to high energy adventure. Snorkel around the Tangalooma Wrecks, spot the big three: dolphins, dugongs and sea turtles, trampoline into the ocean, spend time exploring untouched beaches or kick back on our boat tapping into the licensed bar onboard. Do it all or do as little as you please.
Locally owned and operated, you will soon discover why See Moreton is TripAdvisor's #1 Brisbane Boat Tour Company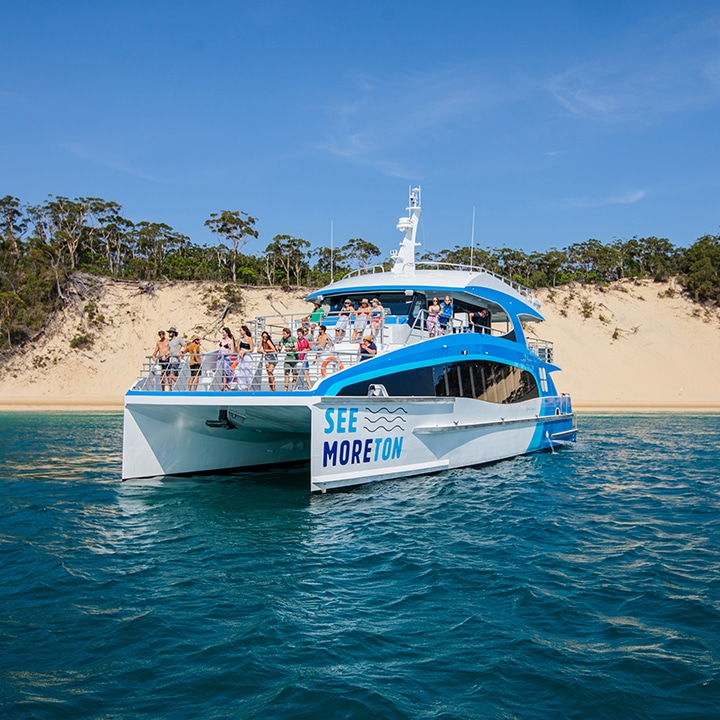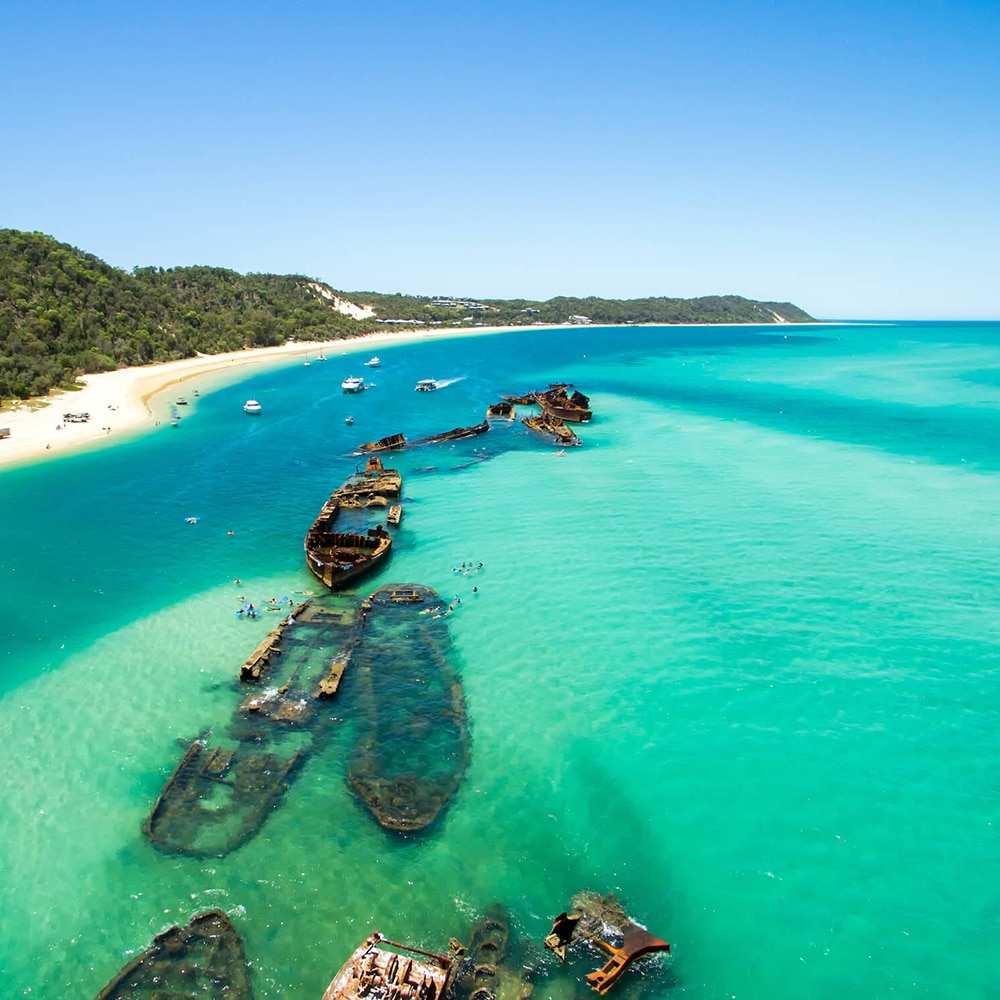 We're all about freedom + flexibility, allowing you to choose the pace of your day from high energy adventure to deeply relaxed with no hidden fees. Do it all or do as little as you please.
Snorkeling Tour
Our Naturalist guides have been visiting the TangaloomaWrecks for over a decade and will ensure you see the very best that this underwater treasure has to offer.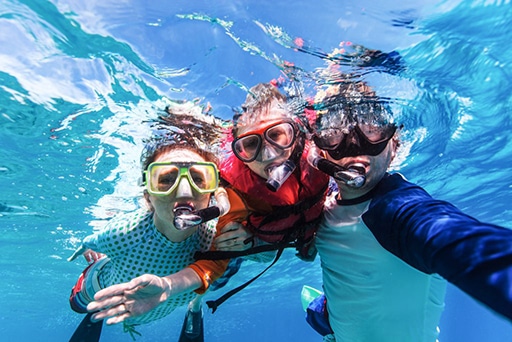 Marine Discovery
Join us in spotting dolphins, dugongs, turtles, and birdlife accompanied by expert commentary to foster a deeper connection with the natural and cultural heritage of the region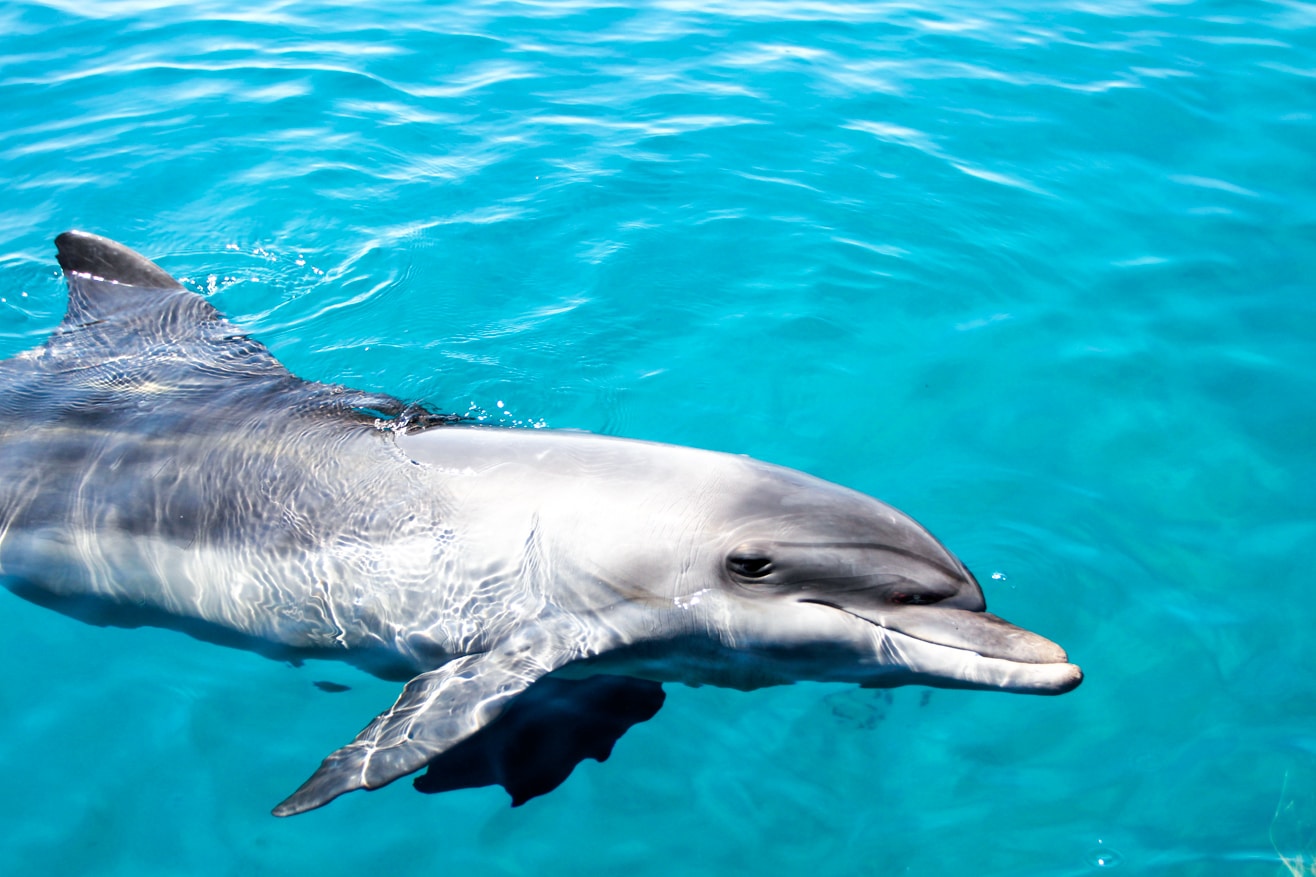 Tropical Lunch Buffet
When all that adventuring works up an appetite, we've got you covered with a delicious tropical buffet lunch, as well as morning tea, sliced season melons and fruits in the afternoon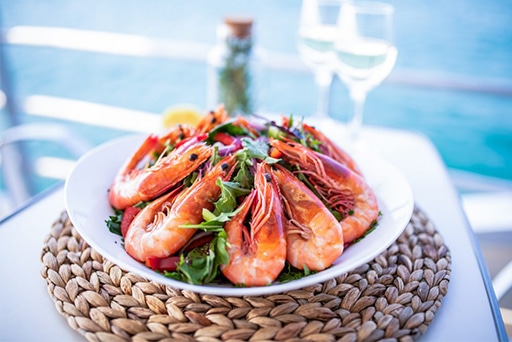 Free Island Time
There's plenty of free time to cool off with a swim, relax on white-sand beaches, climb one of the famous sand dunes or challenge your friends to a game of beach soccer.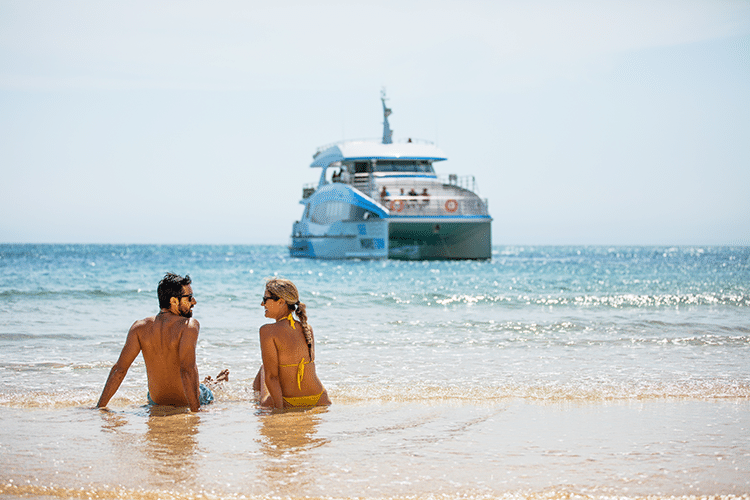 Fish Feeding Session
The Tangalooma Wrecks are home to an eye-watering 200 species of fish. Join our guides as they lead a fish feeding session – a firm favorite with the little ones.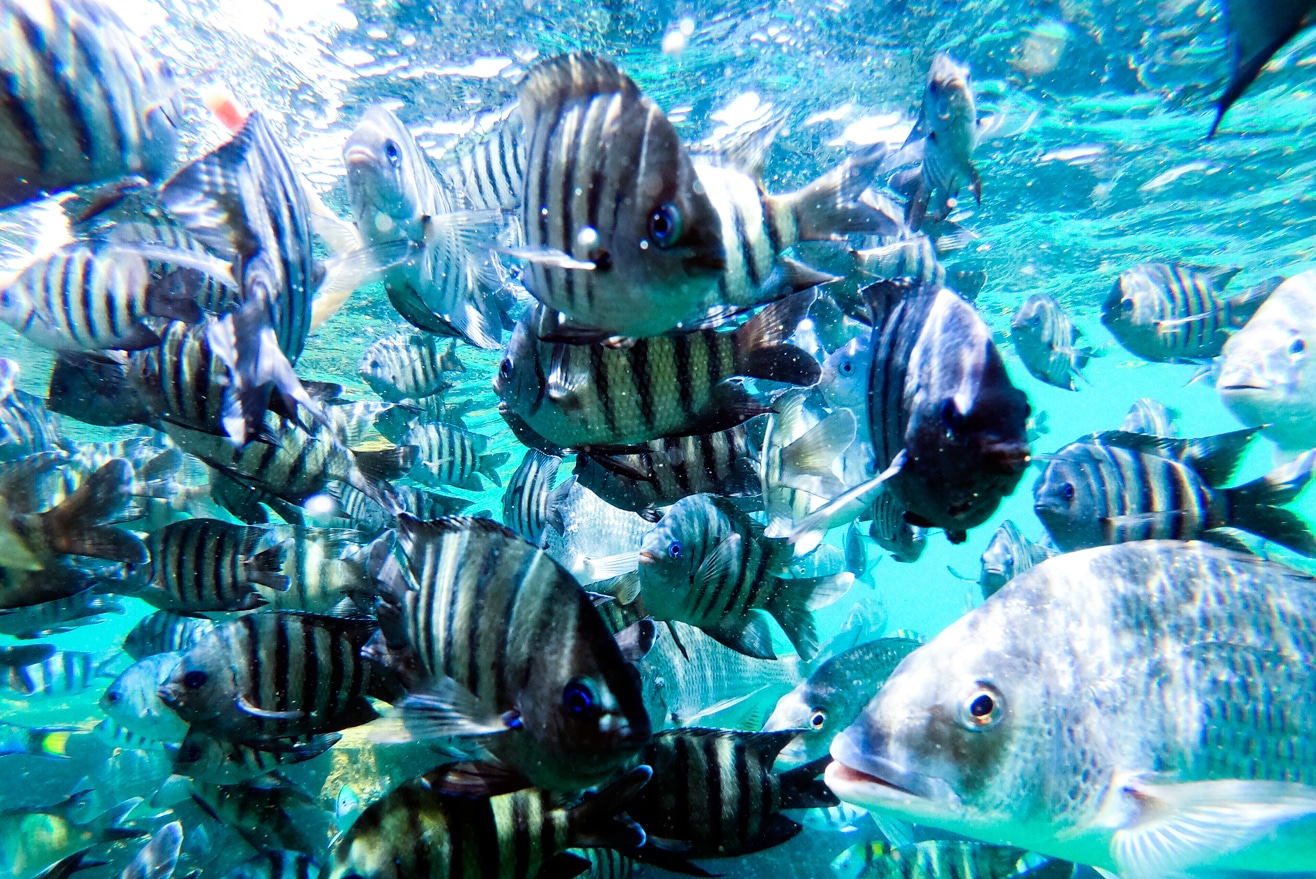 Kayaking
Explore the calm waters surrounding the island at your own pace by kayak. Keep your eyes peeled for starfish and abundant marine life in the crystal-clear waters below.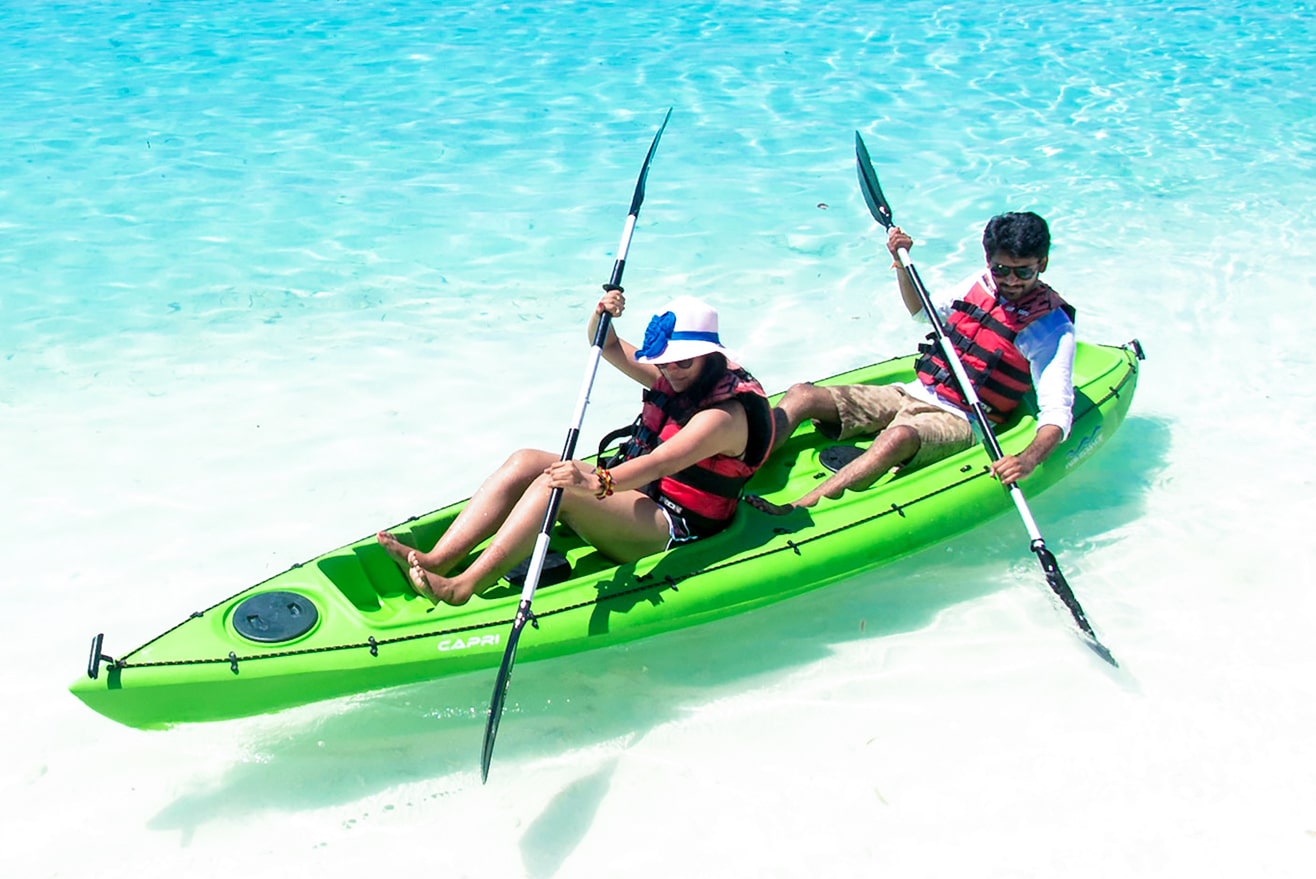 Order and times of the itinerary and the snorkeling location may vary due to daily conditions and operational requirements.
7:30 am
Gold Coast pickup (optional)
8:40 am
Brisbane pickup (optional)
9:00 am
Check-in opens, Rivergate Marina
9:30 am
Depart, Rivergate Marina
10:45 am
Arrive, Moreton Island
11:00 am
Snorkel the Tangalooma Wrecks
12:00 pm
Tropical Buffet Lunch
1:00 pm
Free Island Beach Time & Kayaking
2:30 pm
Marine Discovery Cruise
3:45 pm
Depart, Moreton Island
5:00 pm
Arrive, Rivergate Marina
You have the whole day to enjoy Moreton Island, don't forget to pack a day bag! No need to worry about bringing snorkel gear or beach games, we've got all that covered!
Towel – we do not have any onboard
Cash/Card for optional activities + onboard purchases
Whether you're driving yourself or jumping on one of our coach transfers, we have all the details to get you to the departure marina on time! Check below prior to your day trip to Moreton Island to ensure you're ready to go.
Check-in: 9:00 am
Depart: 9:30 am
Return: 5:00 pm (approx.)
Jetty/Wharf A, Rivergate Marina,
17 Rivergate Place, Murrarie QLD.
*Free street parking available or 10$ a day on site*
Self-driving from Brisbane City
We recommend leaving by 8:30 am
Self-driving from the Gold Coast
We recommend leaving by 7:30 am
Or jump on a coach transfer and let us get you there in time!
All-day enjoying the beauty of Moreton Island, with the freedom to spend it as you please.
Child
$149.00
3 – 13 Years
Family
$507.00*
SALE    (RRP $686.00)
2 Adults + 1 Child + 1 Child FREE
* Family Special – One Child Travels Free – Save $149.00 on Family tickets. Available for a limited time only. Not available in conjunction with any other offer.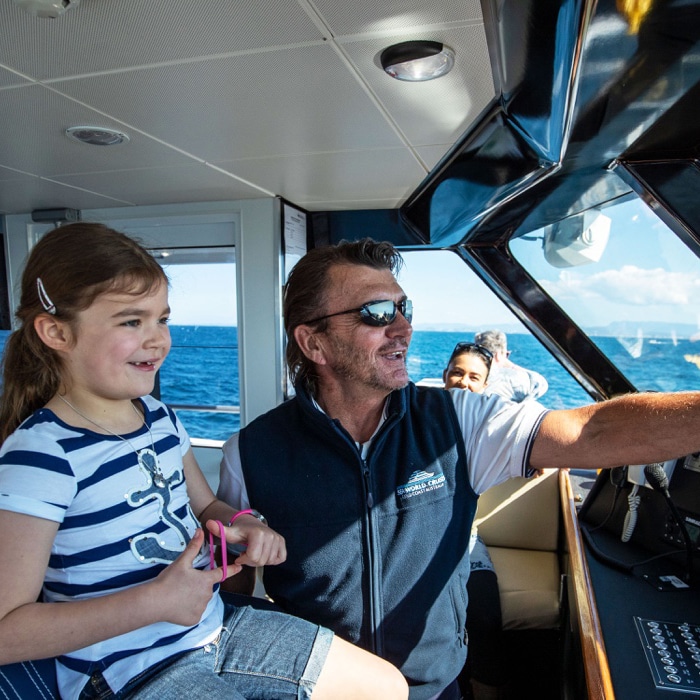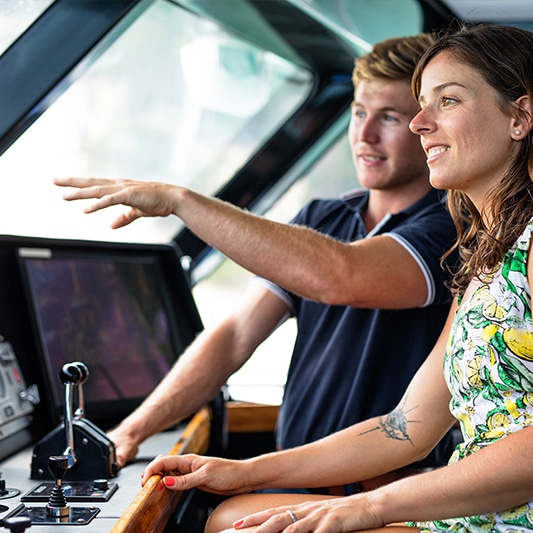 Upgrade to
Offering the best views onboard, enjoy exclusive access to our Captains Lounge. Limited to 10 guests, escape the crowds and find complete serenity in an area that's private, spacious and yours to enjoy for the entire day. Spend time rubbing shoulders with our captain, watching as he steers the vessel to paradise with faultless precision.
Book Now