Why a day trip to Moreton Island (Mulgumpin) is the perfect family outing
Activities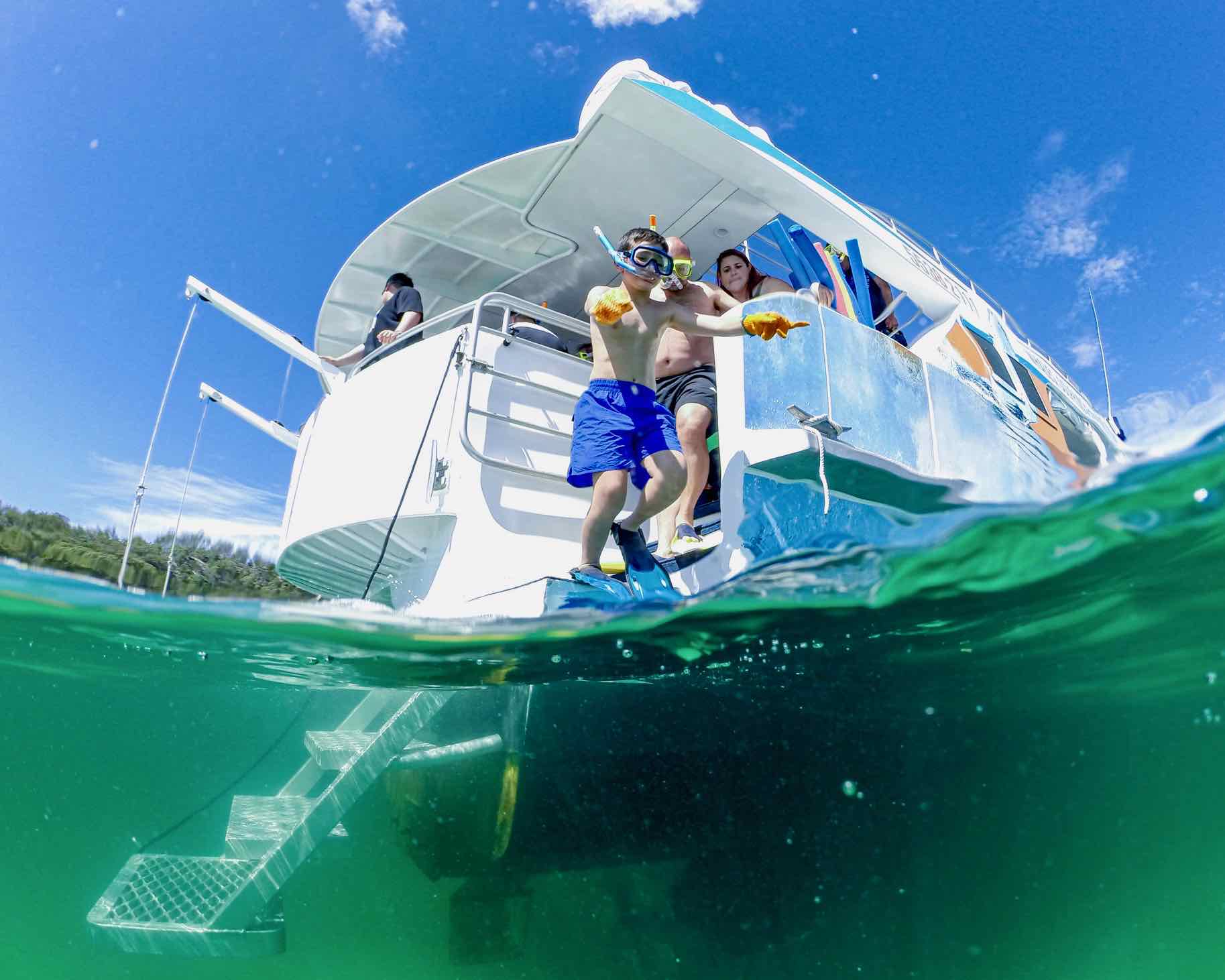 Imagine this… You're bathed in sunshine on a tranquil island. You're sipping an ice-cold drink as the little ones keep themselves entertained in the golden sand. Picture yourself snorkelling in pristine, crystal clear water with vibrant fish swimming past you. The kids swim beside you, pointing out the turtle hiding in the seagrass. No bored kids, no bustling shopping centres, just you and your family enjoying paradise above and below the sea. This isn't a scene from your dreams; tropical bliss is waiting for you just a short boat ride away from Brisbane.
See Moreton's Dolphin & Tangalooma Wrecks Cruise to Moreton Island (Mulgumpin) is the perfect family outing. Your children won't be able to wait to share it with their friends at school. We list below the top four reasons why a visit to Moreton Island is a must for you and your family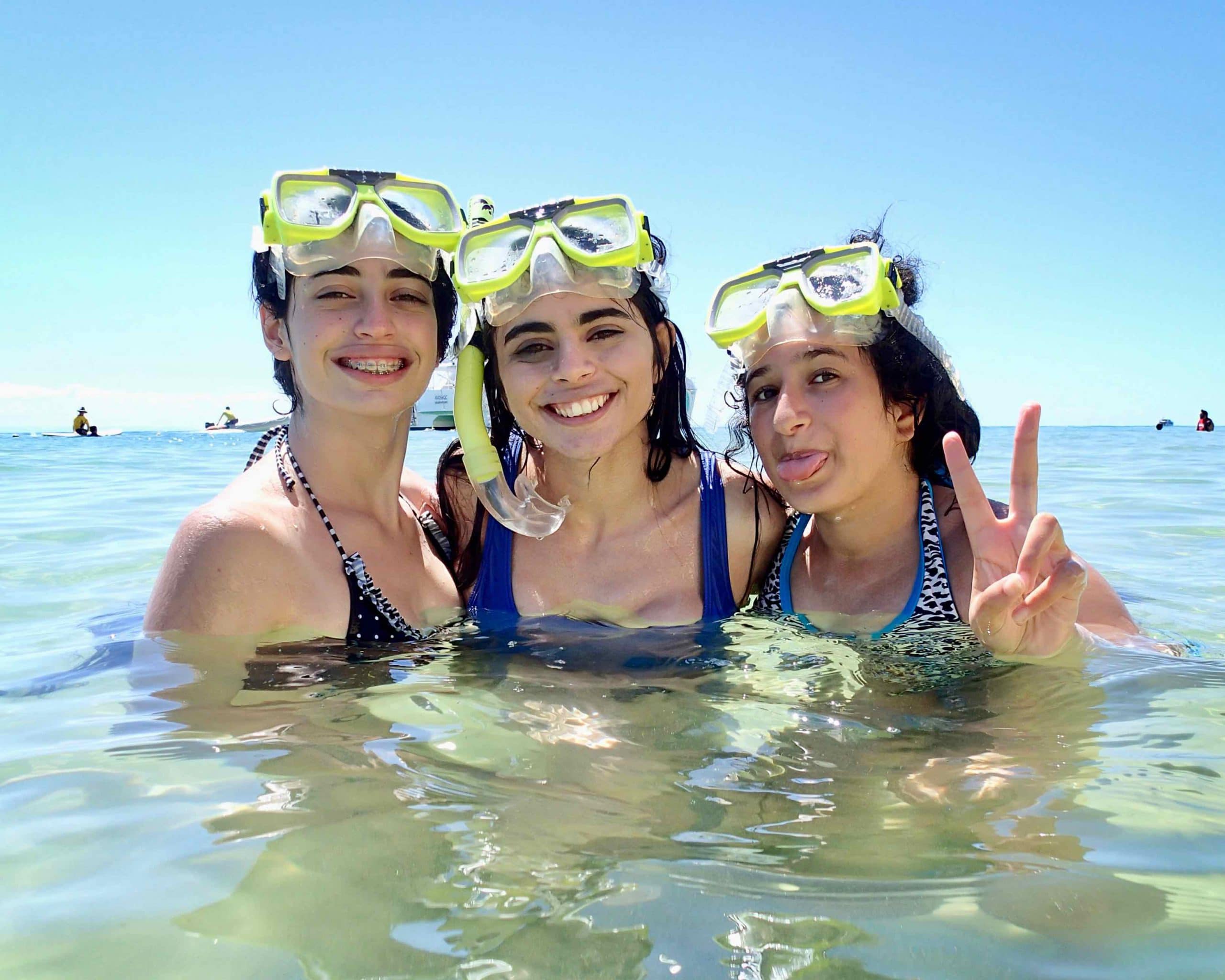 1. Discover the Mystery of the Tangalooma Wrecks
Snorkelling is the highlight of your See Moreton Dolphin and Tangalooma Wreck tour. It's the perfect family activity as you explore the hidden world beneath pristine waters. Help find a variety of colourful fish, vibrant corals and if you're lucky, spot a turtle or two! Suitable for first-timers, our professional snorkel guides are with you every step of the way. They are more than happy to help your children learn how to use a snorkel and fins. By the end of their adventure, they'll be water experts.
Snorkelling at the Wrecks is recommended for children aged 6 and up. Younger children are welcome to snorkel under competent adult supervision during free beach time. All snorkelling equipment is supplied.
The best part of this mini-vacay? We handle lunch with a mouth-watering tropical buffet. Enjoy every moment with your family as you indulge in a chef prepared feast. We offer locally caught, fresh trawler prawns, tender roast chicken, delicious maple-glazed ham off the bone alongside an assortment of salads and sides. To top it all off, with sliced seasonal melons and tropical fruits.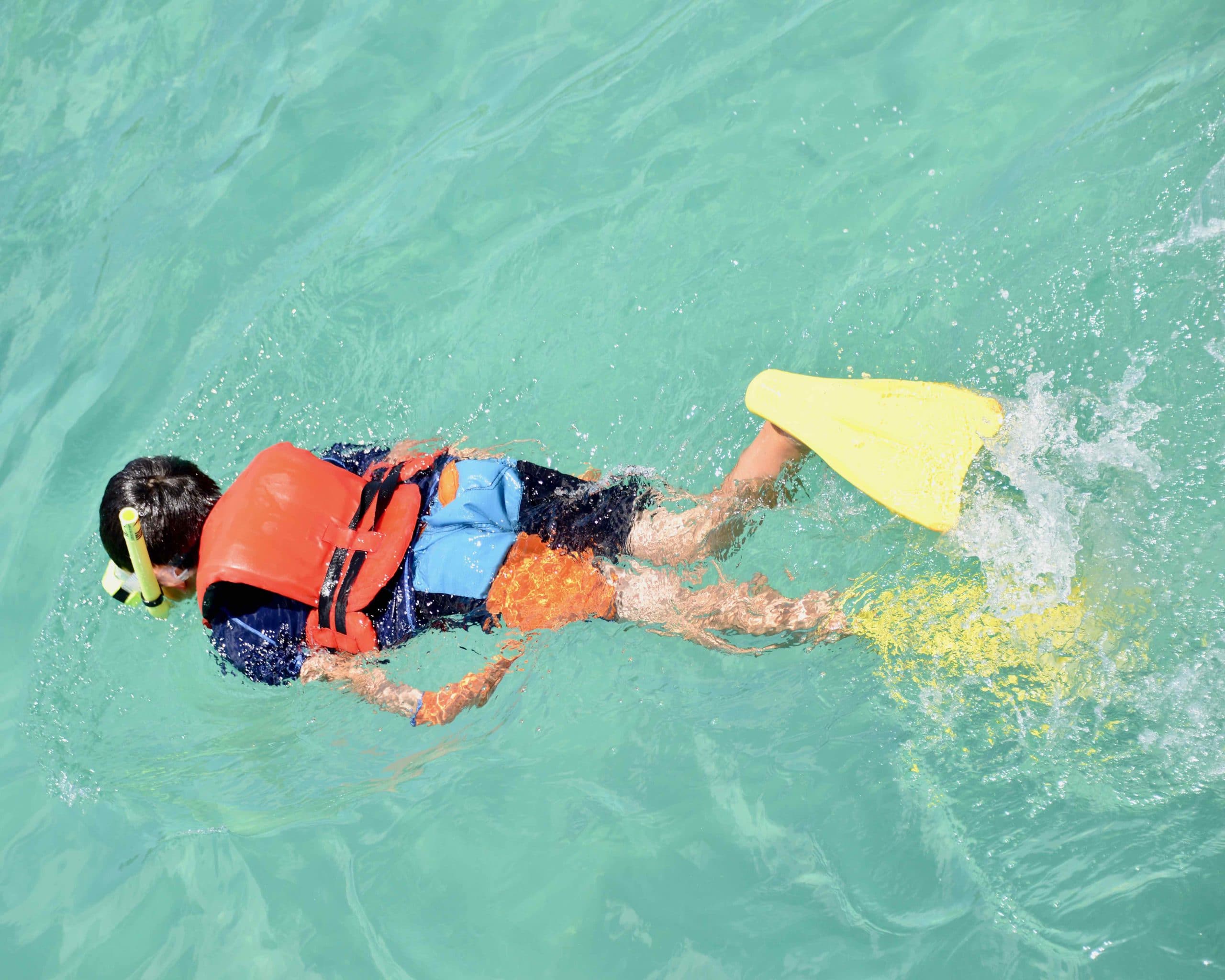 3. A Slice of Sandy Paradise
Now it's time to put your feet up. Moreton Island boasts beautiful, golden beaches, all of which are yours to enjoy. Do as much or as little as you please. Bask in the sun and cosy up with a good book or build an impressive sandcastle. See Moreton supplies a variety of sports equipment such as beach cricket and beach soccer. There is plenty to keep the kids busy as you relax and live on island time.
4. Putting the Wild in Wildlife
How many kids can put up their hand and say they saw dolphins, turtles, or even dugongs? Moreton Island is home to an abundance of wildlife. Your kids can become part of the crew as we look out for creatures in the water. The best way to find spot wildlife is to look out for shadows; if the shadow is darker than others in the water, there's a good chance it's something exciting. Our favourite creature to keep an eye out for is Dougie, the resident dugong who spends most of his time munching on seagrass. He loves popping up to say hello to passengers, so don't forget to wave!
So what are you waiting for? Throw your swimwear into a bag and embark on an epic family day out at Moreton Island. Book your tickets today!
BOOK NOW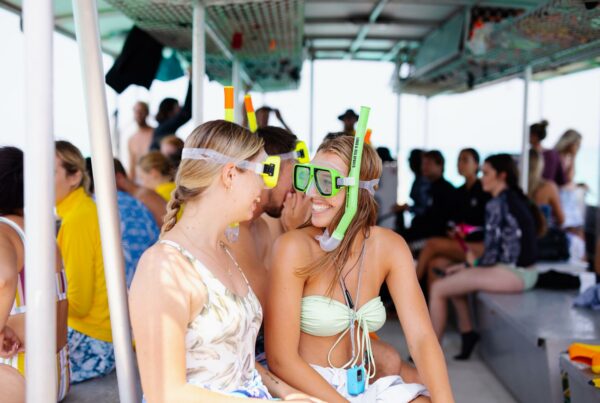 Beginners Guide to Snorkelling
Snorkelling at the Tangalooma Wrecks at Moreton Island (Mulgumpin) is the highlight of your See…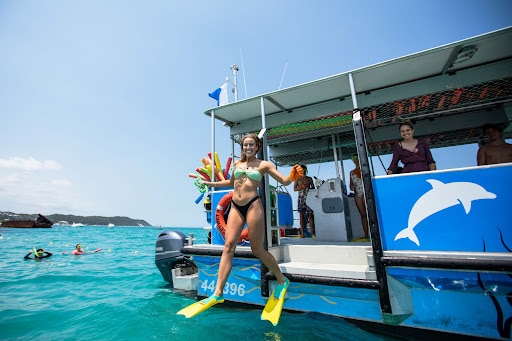 The Best Destination in Queensland 2021
The question of the year: "What are we going to do this summer?" With pins…