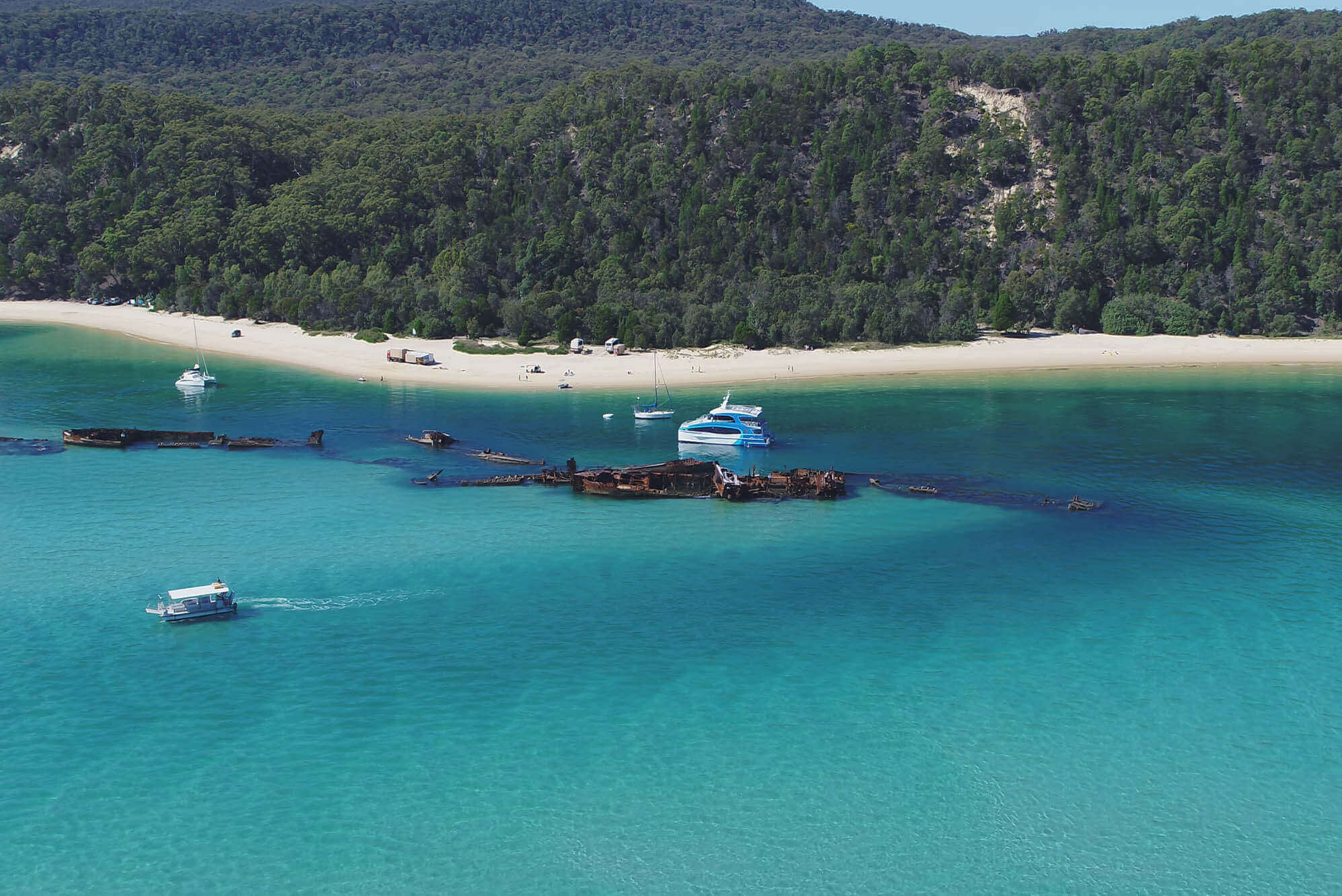 5 rules to keep in mind to practice sustainable tourism
Responsible Tourism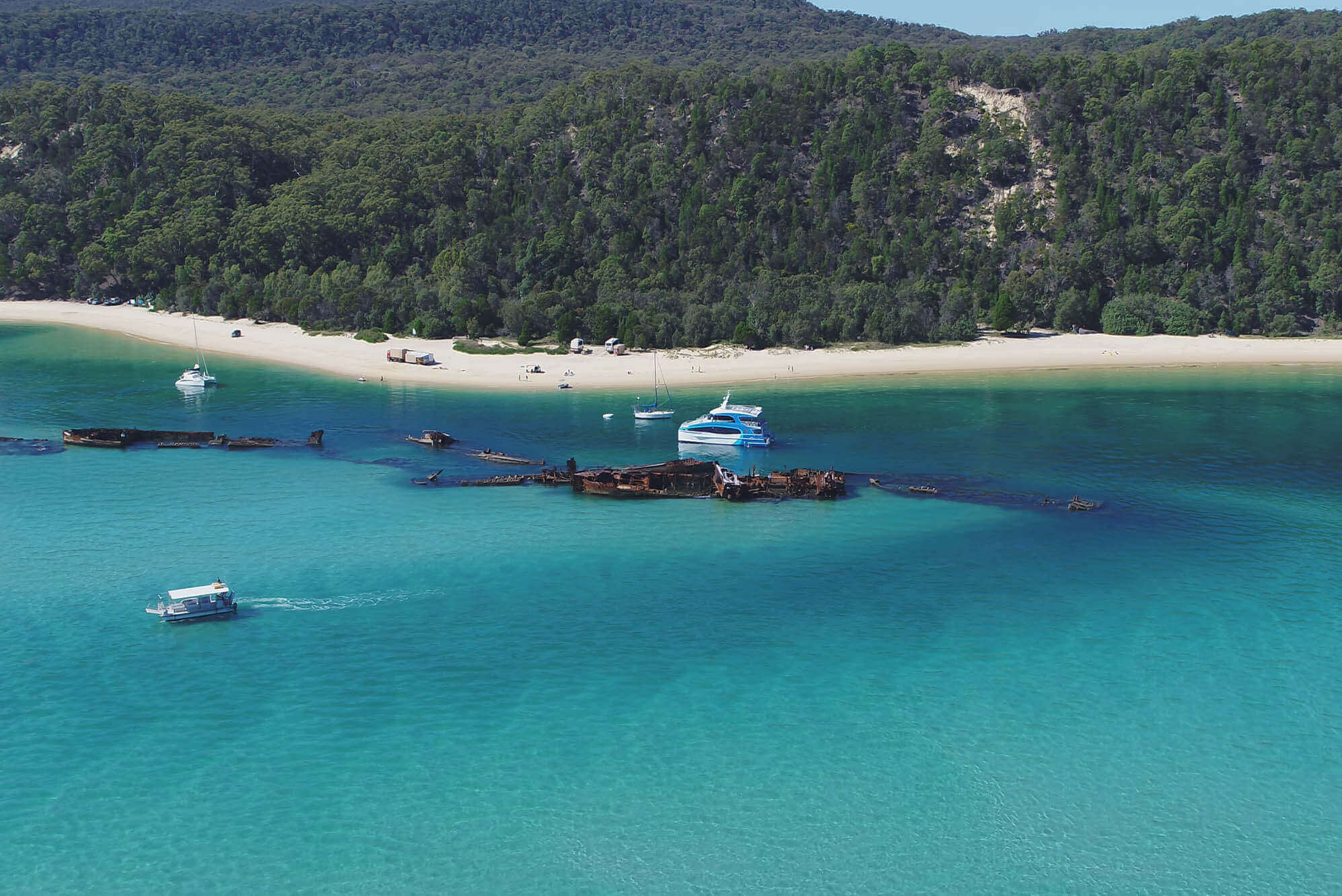 It is easier than you think to be a responsible and eco-friendly tourist. You don't need to book a wind-powered cabin or eat strictly organic produce. It is easy to do small actions that help produce a positive and sustainable future for the place you are visiting.
What is sustainable tourism?
Like responsible tourism, sustainable tourism relies on the premise of taking care of the environment, society, and economy. Sustainable tourism principles intend to minimixe the negative impacts of tourism whilst maximixing the positive effects.

Before we continue, See Moreton would like to respectfully acknowledge the people of Quandamooka and their continued care and ownership of the islands and their surroundings. We, at See Moreton, would like to pay respect to their Elders past, present, and emerging. We encourage you to do the same when participating in our sustainable, informative, and breathtaking tours of the Quandamooka Coast.
Reef-friendly slip, slop, slap!
Did you know that most sunscreens contain Oxybenzone and Octinoxate, two ingredients that are harmful to our oceans? Scientists have recorded that up to 6,000 tons of sunscreen are washed into coral reefs around the world each year, advancing the coral bleaching process and killing marine ecosystems.

When choosing a reef-friendly sunscreen, look out for mineral sunscreens with zinc oxide and titanium dioxide, avoiding anything with parabens or in an aerosol can.
Disposing of waste in the correct bin is an important practise that can be done every day. Our vessel Spirit of Migaloo II has recently installed three brightly coloured recycling bins for general waste, food scraps and recycling. Sorting rubbish into the right bin means that it is going to the right places and not straight into a landfill. Food waste is excellent for composting and giving nutrients to the soil.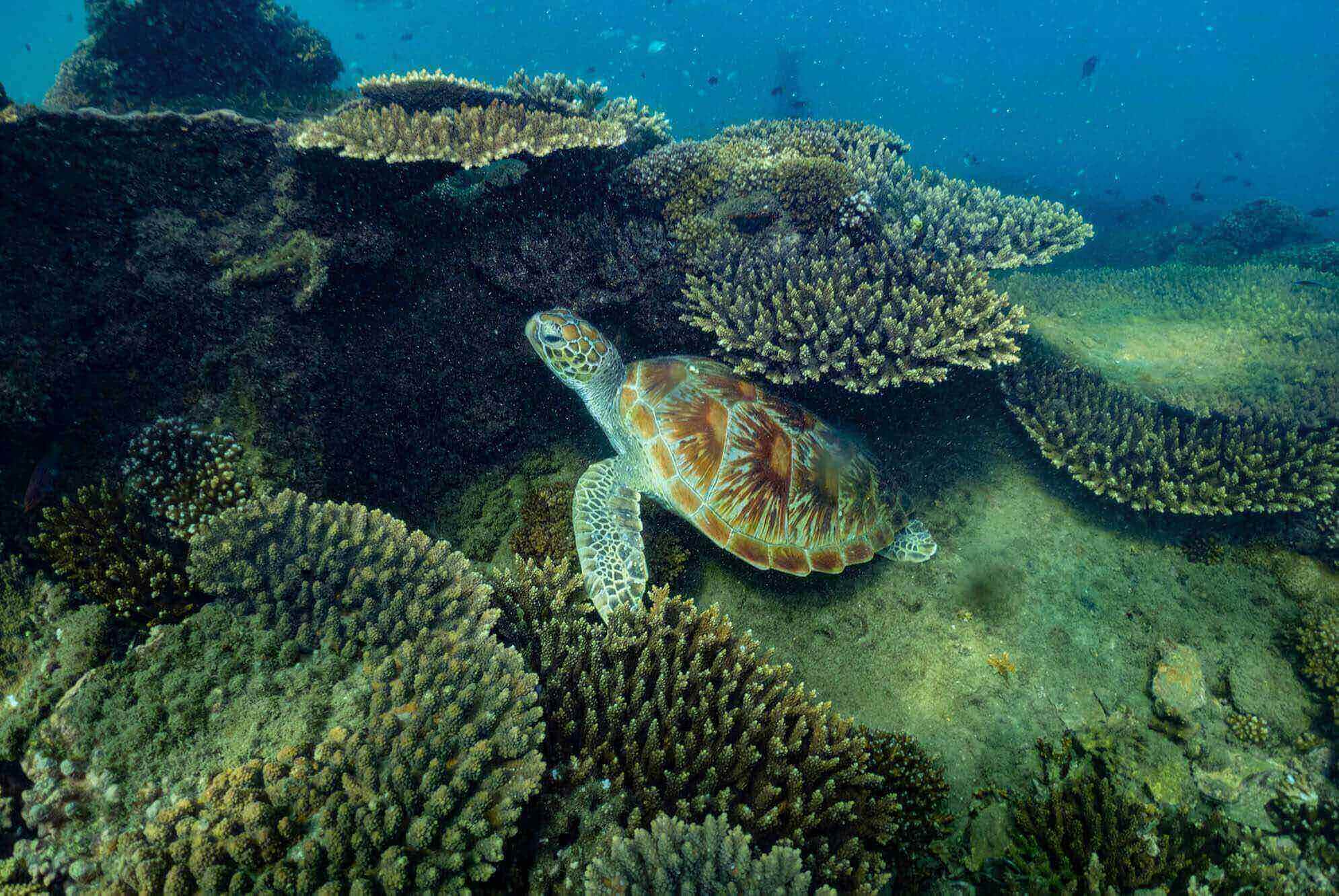 Marine life, such as turtles, mistake plastic in the ocean as a source of food. Be careful not to throw your rubbish overboard!
It is a good practice to be mindful when you travel to new destinations. Moreton Island (Mulgumpin) and the Tangalooma Wrecks are beautiful locations in South-East Queensland however they are a national park and should be treated with care. When you are snorkeling, avoid touching any wildlife or their coral homes. They are part of an ecosystem and any damage or interference can disturb the natural order and put their survival at risk. The reefs and their inhabitants are just as beautiful, even if you can't feel them.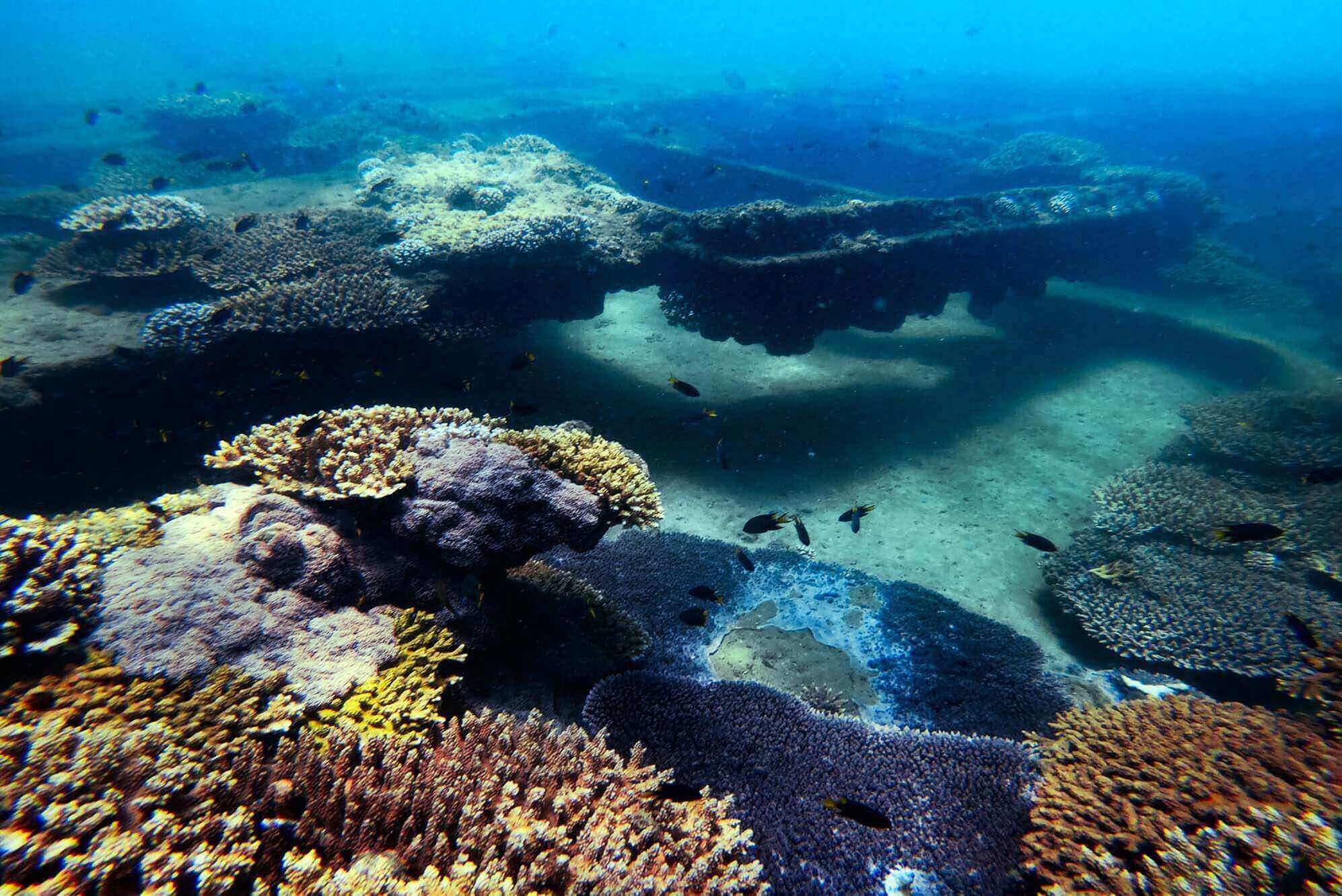 When snorkeling, avoid leaning or resting on coral (it's delicate).
Don't throw waste overboard – keep it with you!
As the famous saying goes, '"take only memories, leave nothing but footprints". Just as you wouldn't like someone visiting your house and leaving it trashed, take back anything you brought with you to your destination. Any trash or non-perishable items you accumulate can be either disposed of correctly or put into your bag or pocket for later.

Do your part in helping the environment by picking up and removing any rubbish you find, leaving the location better than when you found it.
Respecting culture and heritage
Sustainable tourism is not only just about the environment but is a way to respect and maintain cultural values, diversity, and heritage for the location. At See Moreton, we acknowledge the original owners of Moreton Island (Mulgumpin), the Quandamooka people, by saying the Acknowledgement of Country on every tour and using indigenous words during onboard commentary.
Ecotourism Australia Certification
Choose tour companies with an Ecotourism certification. ECO Certification is the oldest national ecotourism accreditation initiative in the world. It is a program developed by Ecotourism Australia, which is a world-renowned non-profit organization dedicated to environmentally and culturally responsible tourism. Their mission is to encourage nature and wildlife tourism businesses to be sustainable and environmentally friendly, just like See Moreton. This helps consumers know that they are making a better choice for the environment when deciding on their holiday activities. 
We hope this helps you be a more proactive and responsible traveler. Remember, one small act like picking up a piece of rubbish can make a huge difference.
Book Now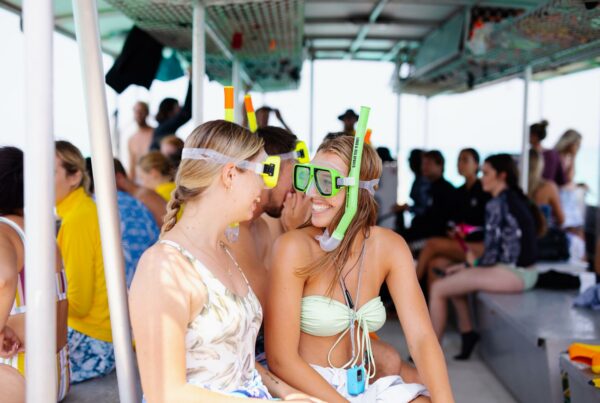 Beginners Guide to Snorkelling
Snorkelling at the Tangalooma Wrecks at Moreton Island (Mulgumpin) is the highlight of your See…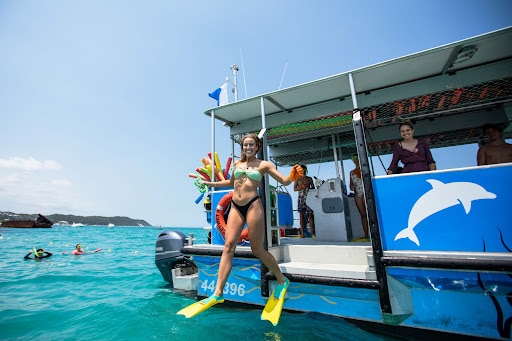 The Best Destination in Queensland 2021
The question of the year: "What are we going to do this summer?" With pins…