Under the sea: A beginners guide to snorkelling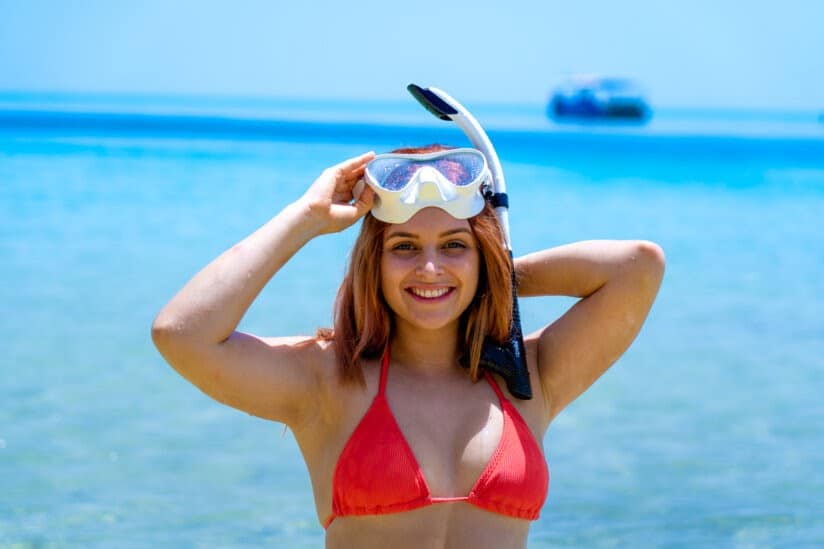 The Tangalooma Wrecks are one of Australia's best snorkelling locations, and lucky for you, See Moreton can take you right there! Take a journey with us to the pristine waters of Moreton Bay Marine Park. Our full-day tours offer time to snorkel around the underwater paradise of the wrecks. The crystal clear water surrounding the wrecks are home to over 200 species of fish and over 130 species of coral, attracting marine life big and small. The snorkel experience we offer is extremely safe and all snorkelling equipment is provided. 
Unlike scuba diving, snorkelling requires no formal training and no heavy equipment. That being said, poor first-time snorkelling experiences are common. Nervousness, foggy masks, water flooding your snorkel and uncomfortable fins can tarnish the beauty and magic of your experience. So, below you will find a few helpful tips that will help you avoid these common beginner mistakes and ensure you have the experience of a lifetime with See Moreton!
Choosing equipment that fits you well is paramount to the success of your snorkelling endeavour. Having gear that is too big or too small creates numerous issues and problems. It is helpful to know your shoe size before you come on tour with us. As for fitting a mask, a simple test is to place it up against your face without using the strap, suck gently through your nose, and then let go of the mask. If it has made a good seal it will stay on your face for a couple of seconds. If this happens, then you have successfully found a properly fitting mask!
As for fins, they should be snug but not so much that they hurt your feet. Fins that are too loose can give you blisters from chafing. Start by choosing a set of fins based on your shoe size, and then try one of the fins on and do the shake test. Sit down and shake your foot in all directions! If there is absolutely no movement and it feels too tight, size up. If it is shaking and wobbling then you need to size down.
Learning basic mask and snorkel skills before you jump on board with us is likely to enhance your snorkelling adventure. We suggest watching a few videos online about how to clear your snorkel and how to easily get water out of your mask. When you get your equipment from us, breathe through the snorkel a couple of times before you get in the water. It can be a weird feeling for those who have never snorkelled before! Another tip is to avoid exhaling through your nose when you have the mask on. This will make your mask foggy beyond belief!
3. Keep calm and carry on
Staying relaxed and reducing your effort is one of the biggest tips we can offer! The key to a fun snorkelling experience to stay cool, calm and collected. Swim slowly, take deep breaths and simply enjoy the moment. Floating on the water's surface while you gaze at colourful corals and happily swimming fish can be very therapeutic, if you let it! The best way to conserve energy is to keep your arms relaxed and by your sides, and only use your legs to propel yourself forward (by kicking slowly). This is what the fins are for, after all.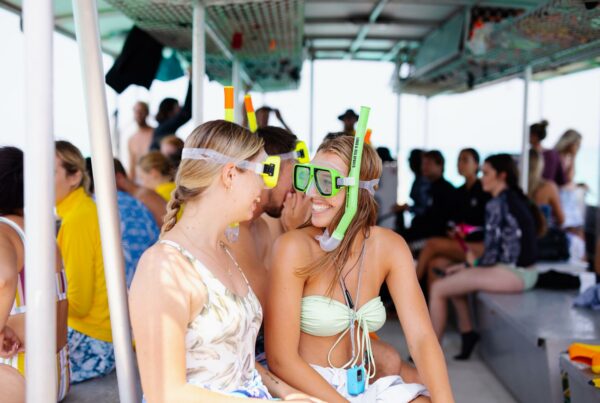 Beginners Guide to Snorkelling
Snorkelling at the Tangalooma Wrecks at Moreton Island (Mulgumpin) is the highlight of your See…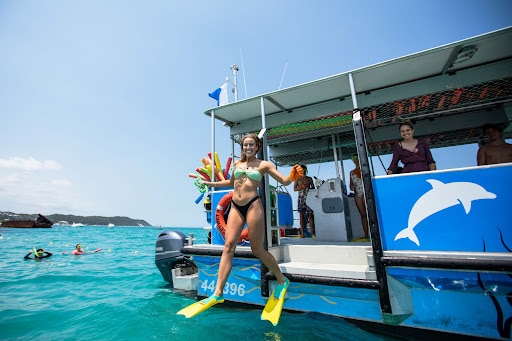 The Best Destination in Queensland 2021
The question of the year: "What are we going to do this summer?" With pins…