What to bring and wear on our Dolphin and Tangalooma Wrecks Cruise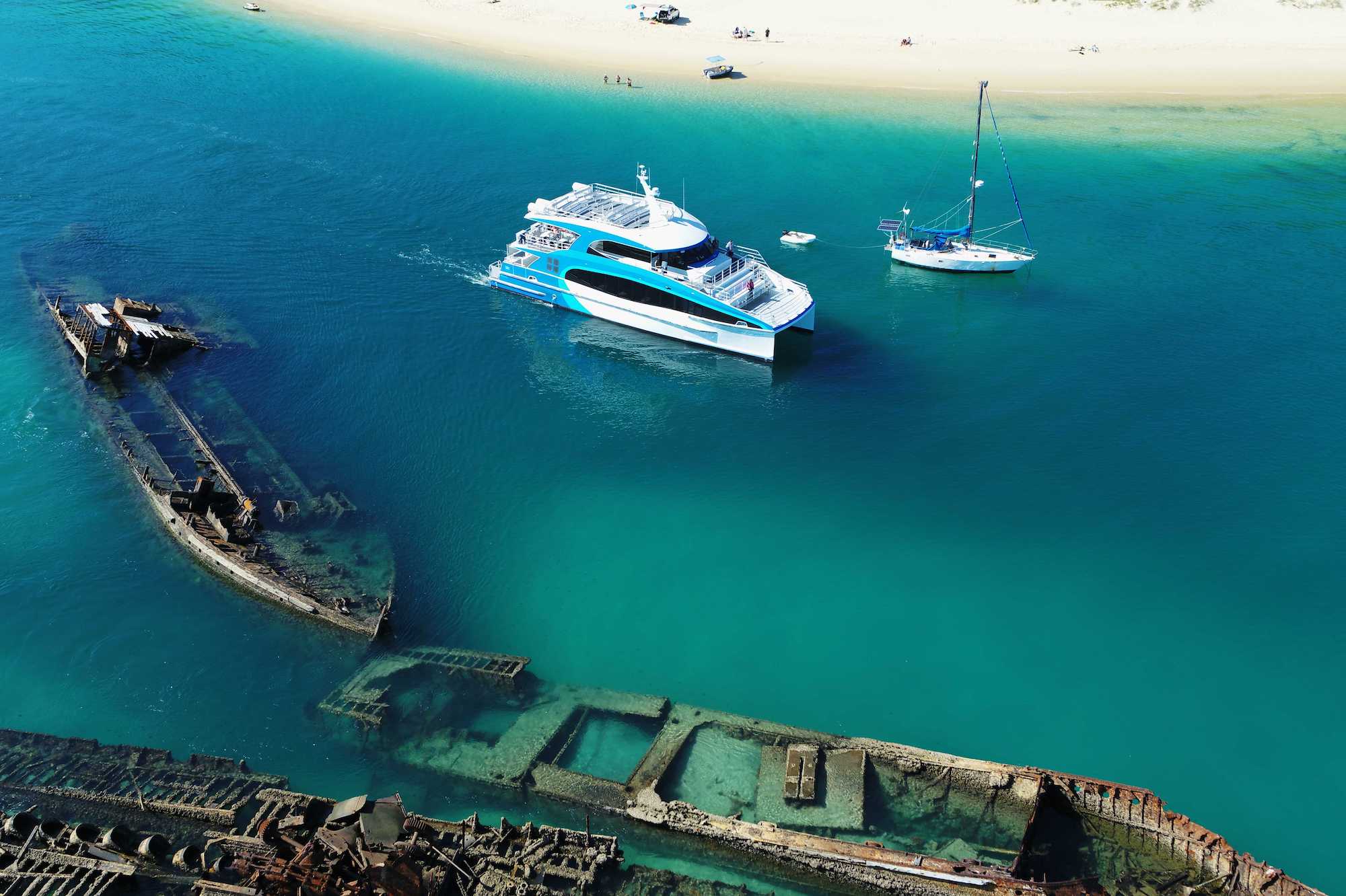 Thinking about taking a journey with us to explore the crystal-clear waters of Moreton Bay? Or better yet, have you already booked your cruise? See Moreton offers unique experiences all about flexibility and freedom. We invite you to choose the pace of your day. Want a deeply relaxing day on the water? Done! Or would you prefer a highly active and energetic adventure? It is totally up to you! Just keep reading to find out what you should bring along to your full-day tour with See Moreton. A little preparation makes all the difference.
No matter the season, it is important to wear a windproof and waterproof jacket when you join us for our Dolphin and Tangalooma Wrecks Cruise. While the sea breeze is refreshing, it can also be a bit cold. In winter, it may be a good idea to wear a beanie and/or scarf too. Remember, you can always take them off, but you cannot wear what you don't bring! You'll thank us later.
Sunglasses are a must when you join us on the water. That ocean glare can be intense on both sunny and overcast days. Ensure they have UV protection, and bonus points if they are polarised! Polarised sunnies will really help you see past the glare on the water's surface. You may even be able to spot some fish swimming below!
Don't be fooled by the chilly wind. You are still susceptible to sunburn on our day trip. Make sure you slip, slop, slap with some SPF 30 or 50+, and wear a hat. But be careful – ensure your hat has a drawstring, or hold on tight! Don't say we didn't warn you.
4. Swimsuit, boardshorts and a towel
If you're planning on diving into the heavenly water of Moreton Bay and having a snorkel, it is vital you bring your swimmers and a towel. Trust us – you do not want to have to air dry once you are back on the boat. Remember, that ocean breeze gets chilly! We understand that snorkeling may not be for everyone, so if you don't plan on taking the plunge you can leave this item off your checklist.
Hopefully you won't need these, but it's better to be safe than sorry. A short trip to the pharmacy before you jump on board can save a lot of pain and discomfort later on. Most sea sickness tablets can be purchased over the counter, but make sure you read the packet as they can make some people feel drowsy.
6. Camera (or smartphone)
Last but certainly not least, your trusty camera! Ensure your camera, or other photo-taking device, is fully charged (or bring some spare batteries). Consider sprucing up your camera with a wrist or neck strap. This will help prevent a tragic camera-gone-overboard situation. It also means you will have your hands free to hold onto the rails. Safety first, remember!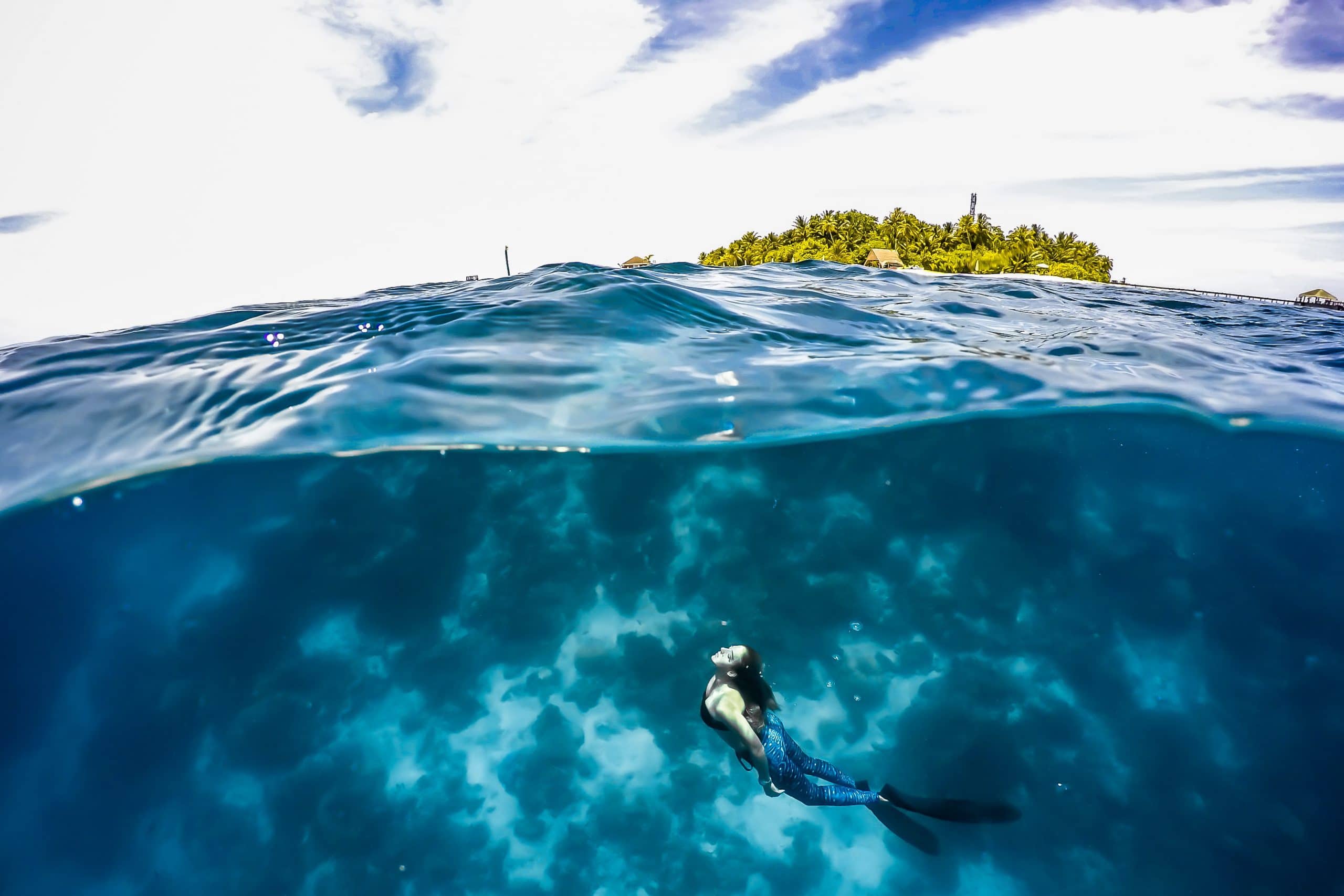 But most importantly, bring your happy energies and beautiful smiles! While our crew will be providing this in abundance, bringing your own is guaranteed to level up your day. We, at See Moreton, look forward to showing you the magic of Moreton Bay very soon.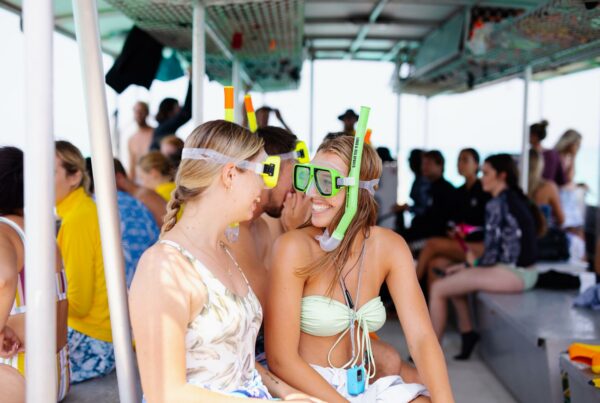 Beginners Guide to Snorkelling
Snorkelling at the Tangalooma Wrecks at Moreton Island (Mulgumpin) is the highlight of your See…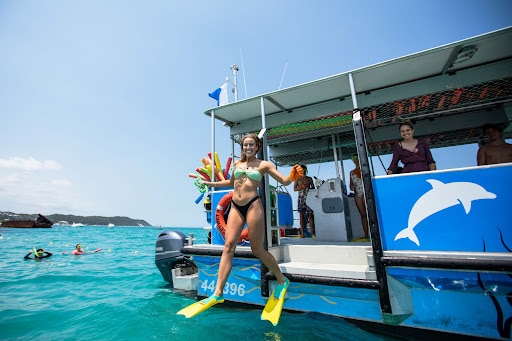 The Best Destination in Queensland 2021
The question of the year: "What are we going to do this summer?" With pins…