Paradise in your backyard: 6 reasons why Moreton Island should be your next tropical escape
The Island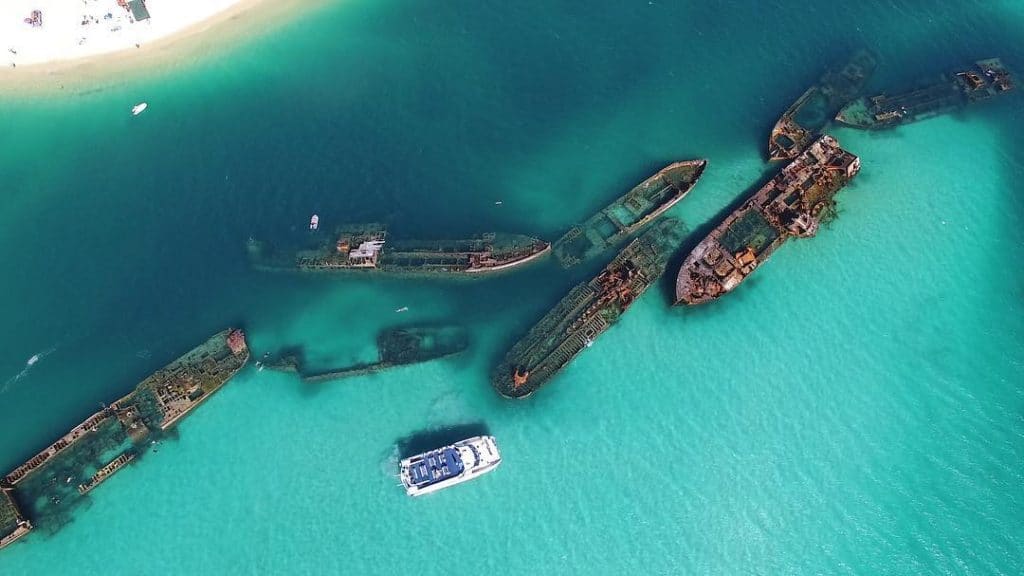 Many of our summer travel plans have been disrupted and cancelled this year. No Bali, no Europe, stuck at home with travel money to spare. Where do you go now? Moreton Island is the perfect place to satisfy your wanderlust cravings.
With state borders now open, it is time to discover the hidden wonders and beauty of Australia. Escape the hustle and bustle of the city and experience the idyllic Moreton Island, paradise only 75 minutes away from Brisbane. Drift away to turquoise waters and unspoilt beaches, sand dunes, dolphins and so much more. You'll be the height of island envy amongst your friends.
6 Reasons Why Moreton Island Should Be Your Next Tropical Escape
1. Perfect for the budget-conscious
Only 75 minutes from Brisbane, Moreton Island is every budget traveller's dream. No flights, excess baggage fees, hotel stays, just you and your ticket headed for paradise. Your tour includes all that you need, from snorkel hire to a buffet lunch. All you need to worry about is choosing which of your dozens of photographs is Insta-worthy.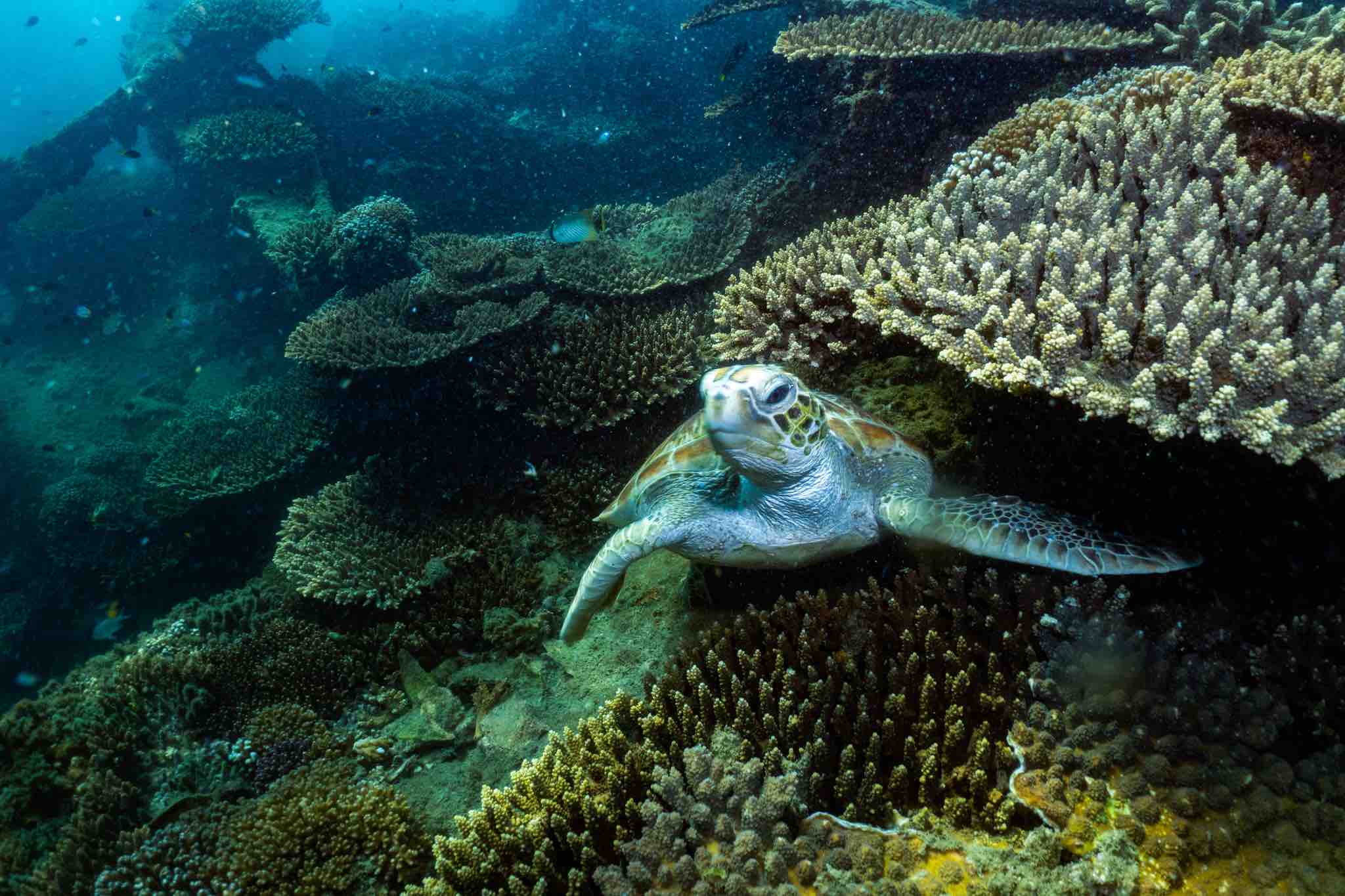 Caption for image
2. Feel a world away in a day
A visit to Moreton Island is the day-trip detox you need. Let your worries disappear and bathe in the summer sunshine as you are whisked away from city life. The replacement of concrete skylines for crystal clear waters will make you forget that reality is just over an hour away. Pick up and drop off options are available, allowing you to relax and enjoy paradise stress-free, just how it should be.
Moreton Bay is a marine wildlife mecca that needs to be seen to be believed. The region is home to the largest group of resident bottlenose dolphins in the world as well as the rare Australian humpback dolphin. Where else can you get up close with schools of fish, sea turtles and even shy and gentle dugongs? Keep an eye out for the bottlenose dolphins who also love to ride the bow on the cruise over to Moreton Island.
4. Discover the mystery of the Tangalooma Wrecks
Moreton Island is home to the unique the Tangalooma Wrecks, a fleet of purposely sunken boats that over time have become home to a vibrant coral reef. Snorkel your way through colourful schools of fish and keep your eyes open for turtles, wobbegongs and everyone's favourite local, Dougie, the dugong. We have trained snorkel guides that know the wrecks inside and out, and are happy to share their favourite spots and secrets of the Tangalooma Wrecks. (All snorkel gear is included in your ticket price).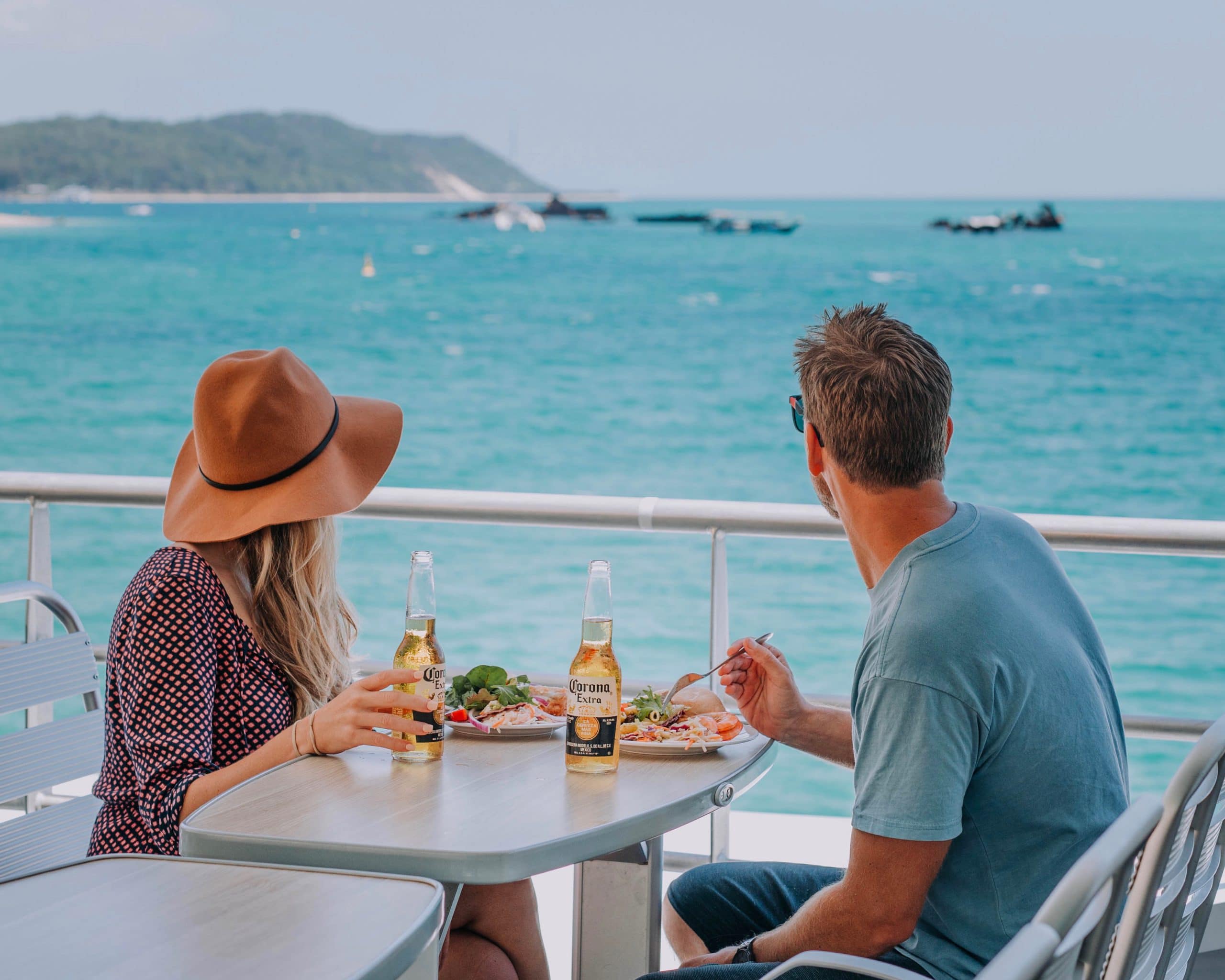 Caption for image
 5. Explore on Moreton Island time
We're all about freedom and flexibility, so do as much or do as little as you like during your free island time. Explore stretches of unspoiled white sand beaches or unleash your inner adventurer by scrambling up famous dunes to capture a view worthy of Instagram envy. Pop up an umbrella and unwind under with a good book or tanning session. Challenge your friends to a game of beach footy with supplied sports equipment.
6. Feast on local flavours
When all that adventuring works up an appetite, we've got you covered with a Tropical Buffet Lunch (included in your ticket price). Soak up the sunshine as you devour a chef-prepared lunch including ocean king prawns, succulent chicken, maple-glazed ham, salads, bread rolls and servings of sweet, tropical fruits. Nothing says an island getaway more than pairing lunch with an ice-cold beverage or frozen cocktail from the onboard bar and some summer tunes (available to purchase onboard).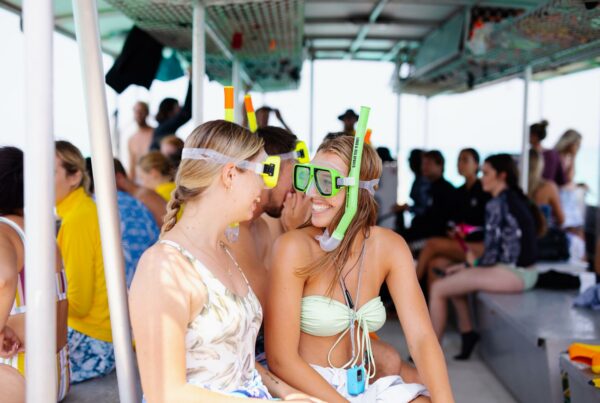 Beginners Guide to Snorkelling
Snorkelling at the Tangalooma Wrecks at Moreton Island (Mulgumpin) is the highlight of your See…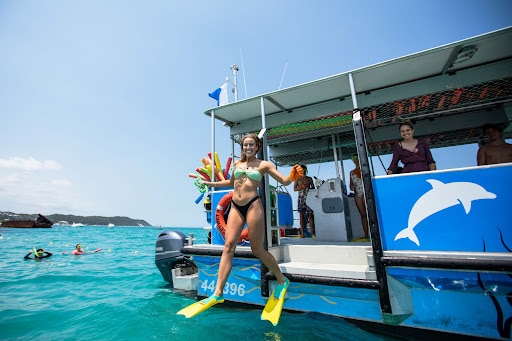 The Best Destination in Queensland 2021
The question of the year: "What are we going to do this summer?" With pins…